Island hop around the Galapagos
Discover the magical Galapagos Islands as you witness unique wildlife that has evolved in its own private sanctuary over millions of years.
This 10-day trip to the Galapagos Islands on the Archipel I allows you to maximise your Galapagos experience by visiting many different islands and encountering unique species on each. Spot Frigate birds on San Cristobel, spend time with sea lions and land iguanas on Santa Fe, see hybrid iguanas on South Plaza, watch blue-footed boobies perform their courtship dance on North Seymour, spot Galapagos penguins on Chinese Hat and see giant tortoises in the wild at El Chato Tortoise Reserve.
You will also visit an endemic lush scalesia cloud forest, learn about captive breeding programmes, snorkel in incredible caves with sharks, penguins, seahorses and puffer fish, stroll on black sand beaches in Santiago and climb volcanic hills.

The islands offer endless opportunities to witness a unique abundance of wildlife in a setting unlike any other on the planet and it is one of the few places on earth that allows such close and intimate contact with the wildlife. You'll return full of evolutionary and conservation knowledge that you will want to share with anyone willing to listen!
***We offer a range of different cruise ships of varying sizes so please contact us for more information so we can create an itinerary to suit you.***
Speak to an expert
I created this trip - call me to create yours.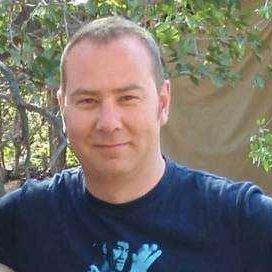 Alistair
Africa Specialist
The itinerary…
Day 1: Here we go!
Get ready for an incredible adventure as your board your international flight to Ecuador.
Day 2: Quito arrival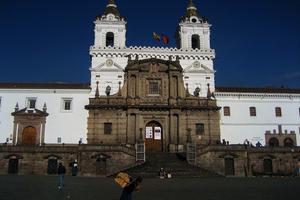 Welcome to Quito! The largest and best-preserved colonial city in America, it was declared a UNESCO World Heritage Site in 1978. The city is considered the cultural capital of South America and is located on the equator in a valley at the foothills of the Pichincha volcano.
Depending on your arrival time, you can spend your day exploring the old town of Quito or take a day trip to the surrounding area.
In the evening, you will have a welcome briefing at the hotel to discuss the details and answer any questions you may have regarding your adventure.
Day 3 - AM: Board Archipel 1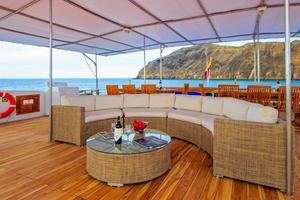 This morning you will arrive at San Cristobal airport where you will go through an inspection point to insure that no foreign plants or animals are introduced to the islands.
On arrival in the Galapagos, you will board Archipel 1, your home for the next few nights. Archipel one is a mid-size catamaran which has 8 cabins catering for 16 guests (plus 7 staff). There is a sun deck, dining room, bar and lounge providing you with comfortable accommodation.
***We offer a range of different cruise ships of varying sizes so please contact us for more information so we can create an itinerary to suit you.***
Day 3 - PM: San Cristobal - Frigatebird Hill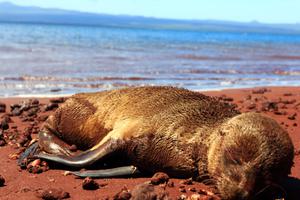 This afternoon you will visit the Interpretation Centre just outside Puerto Baquerizo Moreno where the attractive exhibition will help you to get a clear overview of the Galapagos and learn what makes this archipelago so unique.
This is followed by a short, though often hot, uphill trail with steps to the summit of Frigatebird Hill. Four panoramic viewpoints show Puerto Baquerizo Moreno from above, as well as the bays on both sides of the headland. On clear days even the distant, offshore sculpture of Kicker Rock can be seen. These wooded hilltops are one of the rare places where great frigatebirds form a mixed breeding colony.
Day 4: Santa Fe & South Plaza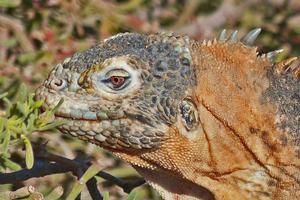 This morning you will head to Santa Fe, located in the southeastern part of the Galapagos. This island was formed from an uplift instead of a volcanic origin, which is why it is mostly flat. Santa Fe is the home of several endemic species like the Galapagos hawk, Galapagos snake, Galapagos mockingbird, rice rats and one of the two species of land iguanas of the islands. There are also many sea lion colonies.

In the afternoon, the boat will head to South Plaza which despite its small size, is home to some of the most interesting and outstanding species of the Galapagos. The Plaza's land iguanas are smaller than their relatives found on other islands. There are several hybrid iguanas throughout the island; a result of crossing a marine iguana with a land iguana. These are unique and recognizable at first glance by their black/grey colour, with a land iguana's crest, but the face and tail of the marine iguana. The big population of iguanas is due to the presence of prickly pears, their favourite food. Swallow-tailed gulls nesting in the rugged cliffs are seen along with other sea birds such as Audubon shearwaters, red-billed tropicbirds, frigate birds and brown pelicans.

Day 5: North Seymour & Chinese Hat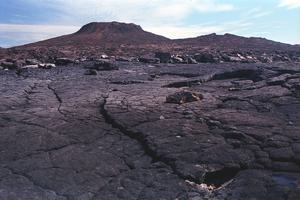 North Seymour is an uplifted (as opposed to volcanic) island and therefore is generally flat and strewn with boulders. There are good nesting sites here for a large population of magnificent frigate birds. Blue-footed boobies perform their courtship dance in the more open areas and swallow-tailed gulls perch on the cliff edges. Despite the tremendous surf that can pound the outer shore, sea lions haul out onto the beach and can be found bodysurfing.
In the afternoon you will head to Chinese Hat, a volcanic cone, forming another islet right off the rocky coast of Santiago, where a small colony of Galapagos penguins have settled.

Despite its barrenness, pioneering species are surviving! Beautiful beaches of white coral sand and holes in the eroding lava fields are filled up with lava sand, which enables rooting. Galapagos sea lions and countless marine iguanas contribute to fertilisation.
Day 6: Galapagos giant tortoises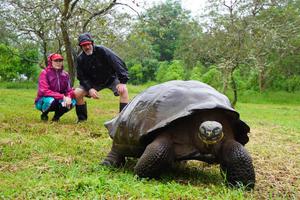 The native scalesia forest of El Chato Tortoise Reserve is the best place to search for Galapagos giant tortoises in their most authentic setting, a very rewarding experience.

The Twin Craters are found on either side of the road leading to Puerto Ayora. These impressive formations lie within a lush scalesia cloud forest, a high-altitude plant species that is endemic to the Galapagos. This area is also home to the carpenter finch, which uses tools to search for food. There may also be opportunities to see the vermillion flycatcher, a small red-breasted bird.
In the afternoon, you will head to Fausto Llerena Breeding Centre (Santa Cruz) where you can observe tortoises that come from various islands of the archipelago. They comply with the captive breeding programme and are then returned to repopulate the areas where their population has been affected. The land iguanas of Santa Cruz, Isabela and North Seymour are also in a captive breeding programme, as the populations in these areas suffered from feral dogs.
One of the main attractions is the famous embalmed Lonesome George. Estimated to have died between 93 and 109 years of age, it is recognised as the last of its kind and a symbol of the efforts invested to conserve endangered species.
Day 7: Moreno Point & Urbina Bay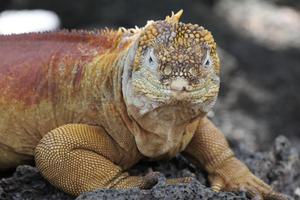 In the morning you will visit Moreno Point located on the north coast of Isabela Island, between the volcanos Sierra Negra and Cerro Azul. The trail runs along a solidified pahoehoe lava flow into a complex of coastal lagoons. Its main attractions are several species of birds, which are found around the lakes and mangroves.
In the afternoon you will head to Urbina Bay located along the west coast of Isabela, between Elizabeth Bay and Tagus Cove. Here you will be able to find corals, shells, and many other calcareous organisms exposed above water. Urbina Bay is home to large and colourful land iguanas and giant tortoises of the Alcedo Volcan population. A lot of Darwin finches can be seen as well
Day 8: Espinoza Point (Fernandina) and Vicente Roca Point (Isabela)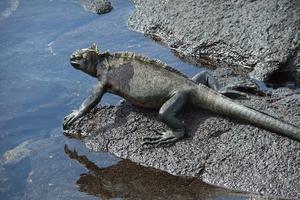 Fernandina is the third-largest island in the archipelago and has a single visitor site: Punta Espinoza, located at the northeastern tip of the island. Marine iguanas conglomerate in larger groups than on any other island. They bask in the sand, swim near the shore and sometimes block the way at the landing dock! Among the unique species found here, is the flightless cormorant. This bird had to adjust its way of survival and perfect its skills of finding food in the ocean. Their wings, tails and feet progressively adapted for swimming. To see these birds is to witness evolution happening right in front of you.
Whilst having lunch we will cross the Bolivar Channel for the last time to Vicente Roca Point, just at the mouth of Isabela's seahorse-shape. While entering a dark cave below a spectacular arch, roaring echoes of the waves will accompany you. Just around the corner the collapsed amphitheatre of Volcan Ecuador offers another impressive view. The calmer waters of the coves are well-protected against the ocean swell and are a fairly cold, but great place for snorkelling amongst various species of shark, penguins, puffer fish and even seahorses!

Day 9: Egas Port & Rabida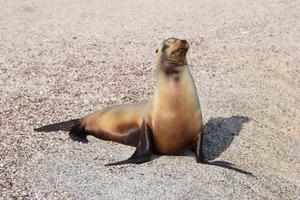 Puerto Egas is a black beach located on the west side of Santiago Island. Volcanic tuff deposits have favoured the formation of this special black sand beach and this is the main attraction of the Island.

In the afternoon we will head to Rábida Island which is unique because of the red colour of the rocks and sand. The volcanic material on this island is very porous and external factors such as rain, salt water and sea breeze have acted as oxidizing agents. A short walk will lead you to a coastal lagoon behind the beach where you can observe land birds such as finches, doves, yellow warblers and mockingbirds. There is also a colony of flamingos at the lagoon

Day 10: Black turtle cove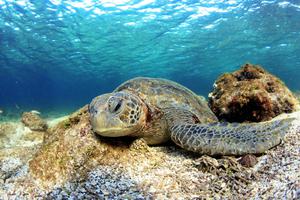 After breakfast, you will check out and disembark the cruise for the last time at 08:30 am. Your last adventure is brief but enchanting and will take place en route to the airport. You will explore onboard your dinghy the green landscape of Black Turtle Cove, which is mostly composed of mangrove trees that host innumerable aerial and aquatic species. Observe how the quiet emerald lagoon and surrounding shallow bays enables the easy observation of sea turtles, as well as groups of sharks.
You will disembark at Baltra island for the airport and head back to Quito where you will spend the night at Swissotel where your trip began.
Day 11: Fly home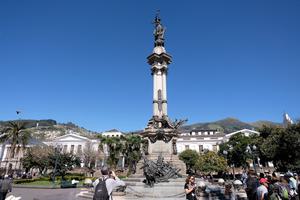 Spend the morning in Quito then transfer to the international airport to catch your flight home, taking with you many amazing memories of the incredible wildlife you have seen on the islands.
Day 12: Homeward bound
As you fly back into your home country, reflect on your amazing cruise and admire all of the awesome wildlife photos you'll be able to use to make your friends and family envious.
---
Duration: 11 nights
Location: Galapagos Holidays, South America Holidays
Price: £6507pp
12 days from £6,507pp excluding international flights.
Includes all activities as listed and all meals as follows:
Day 2 - 8: Breakfast, lunch & dinner
Day 9 - 10: Breakfast only
Single supplement: £4,151
TAILOR MADE HOLIDAYS
Make this trip your own
Tailor this trip around your preferred dates, your budget and your ideas.