Lemurs are synonymous with Madagascar.
When you make that eye-to-brain connection with the hands of a lemur and see its finger nails (instead of claws), you realise you're looking at our most 'primitive' cousins.
Lemurs are synonymous with Madagascar. And more than 80% of people visiting the country, want a fix of these adorable primates. They range in size from the ape-like, tailless Indri which can be as big as a female chimp, to tiny nocturnal Madame Berthe's and Pygmy mouse lemurs, which can fit into an egg cup and are the smallest of all the word's primates. Searching for them is part of the fun - there are protected areas all over the country where specific lemur species have become very well habituated, so, allow close approach. (Sometimes too close as in, they won't hesitate to leap onto unsuspecting people's shoulders and heads, or, raid unlocked luggage for snacks). Some, like the aforementioned Indri, can be seen only in its Malagasy rainforest home, because it doesn't survive in captivity anywhere - its diet of foliage from endemic trees can't be replicated. So you'll need to go to Andasibe-Mantadia where you can easily see it.
The two most iconic lemurs are the Ringtail lemur - Madagascar's national mammal - and the 'dancing' Verreaux's sifaka, so named because when these arboreal lemurs need to cross distances too wide to clear by leaping, their long legs mean they have to bound as if in a sack-race. People come from all over the world to see Sifakas 'dancing', especially to Berenty Private Reserve in the southern sub-desert. We love Ambalavao and Anja Parc for its large population of habituated Ringtails, not only because the granite domes surrounds are magnificent but also, this small, community-run protected area provides a livelihood for some 2,500 permanently resident people.
All of our itineraries allow for keen Lemur enthusiasts to see a fair variety of species, both diurnal and nocturnal. If this is something you fancy doing, call us and we'll arrange the trip of a lifetime for you.
See an abundance of Lemurs with us
We'll arrange unforgettable Lemur-watching trips for you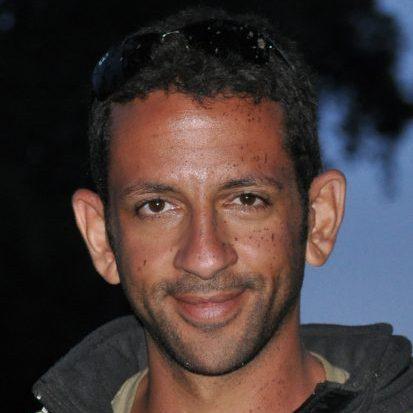 Ben
Africa Specialist
01768 603 715
More holiday ideas
Find your perfect holiday
Our favourite experiences
More experiences for you to try
Plan with an Expert
Have a look at our original holiday experiences and then contact us with your brief, or call 01768 603 715
A detailed itinerary in 24hrs
Our experts will send you a detailed holiday itinerary within 24 hours. It's our service promise to you.
Value Guarantee
Tailor-made doesn't mean expensive! Ask about our price promise and book with financial security.
Start planning your ultimate trip to Madagascar
Speak with an experienced Madagascar travel expert
Alistair

Madagascar Specialist

Ali

Madagascar Specialist
Call an expert on
01768 603 715