Biodiversity, lush rainforests, and rich culture await
Visit the magnificent Panama Canal, hike Arenal Volcano, and witness incredible biodiversity in Manuel Antonio National Park
Visiting Panama and Costa Rica is an exceptional travel choice that seamlessly blends natural wonders, adventure, history, culture, and warm hospitality into an unforgettable experience. These Central American gems cater to a diverse range of interests, making them perfect destinations for all types of travelers.
Both countries are renowned for their stunning natural landscapes. Costa Rica boasts lush rainforests teeming with wildlife and numerous national parks, while Panama offers a unique combination of rainforests, tropical islands, and pristine beaches. The world-famous Panama Canal, an engineering marvel, adds to its unique allure.
Adventure-seekers will find plenty to do in both destinations. Activities like zip-lining through rainforests, navigating white-water rapids, and exploring volcanic landscapes cater to adrenaline junkies. Water sports enthusiasts can enjoy surfing, snorkeling, and diving in the azure waters of the Pacific and Caribbean.
Delving into history and culture is a rich experience in Panama and Costa Rica. Explore historic sites like Panama City's Casco Viejo or discover ancient archaeological treasures in Costa Rica. Engage with indigenous communities to learn about their traditions and folklore, gaining a deeper understanding of their heritage.
One of the standout features of both countries is their warm hospitality. Ticos in Costa Rica and Panamanians are known for their friendliness and willingness to share their culture with visitors, making you feel like a welcomed guest wherever you go.
These countries promise extraordinary journeys that cater to the varied interests of travelers, ensuring that your visit is nothing short of unforgettable.
Speak to an expert
I created this trip - call me to create yours.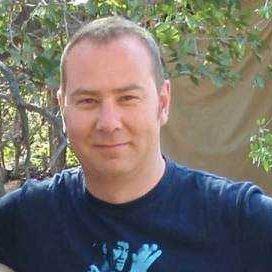 Alistair
Managing Director
The itinerary…
Day 1: Holiday time!
Board your international flight to Panama City and prepare for an adventure-filled fortnight in the tropics of America.
Day 2: Arrive Panama City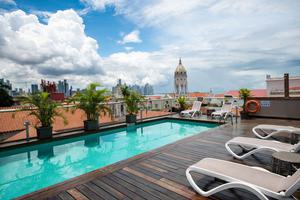 Fly into Tocumen Airport, Panama City where you will be met and privately transferred to the Hotel Central, you will stay for three nights. If you have time you can wander around the beautiful Caso Viejo district in the evening and acquaint yourself with the Central American atmosphere.
Day 3: Casco Antiguo tour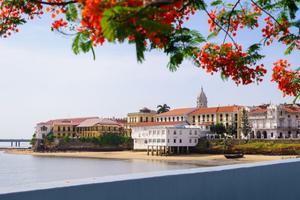 After breakfast, the morning is yours to do as you please in this thriving city - some shopping or museum visits, or even just relaxing in the hotel.
In the late afternoon, your guide will collect you from your hotel to take you to the colonial district of Panama City. A UNESCO World Heritage site, Casco Antiguo brims with continuous energy, merging history, culture, nightlife, and culinary delights. Delve into Panama's rich history as you explore the quarter's main attractions. Wander through this 337-year-old neighbourhood, basking in the warm, golden hues of the setting sun.

Day 4: Panama Canal Cruise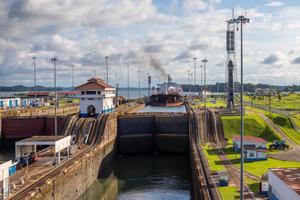 After breakfast at the hotel, embark on a unique adventure with a naturalist guide. Begin by exploring the Metropolitan Nature Park and the Smithsonian Rainforest from a bird's-eye perspective. Afterward, a 20-minute drive takes you to the charming village of Gamboa. There, enjoy a scenic three-hour boat ride on Gatun Lake, a significant part of the Panama Canal. Along the way, spot diverse wildlife and witness massive vessels traversing the canal. Savour a romantic picnic lunch on one of Lake Gatun's islands, making for an unforgettable experience, before returning to the hotel. The rest of the evening is yours to do as you please.
Day 5: San Jose
Transfer to Tocumen airport where you will depart for San Jose, Costa Rica. From San Jose Airport, you will be collected and transferred to Presidente Hotel, where you will stay for one night. Any time left in the day is yours to do as you wish.
San Jose, Costa Rica's capital, was founded in 1738 but it's a bustling modern city with attractions like the National Theatre, art and design museums, and historical architecture. Amid parks and monuments, restaurants range from fine dining to casual cafeterias.
Day 6: La Fortuna, Arenal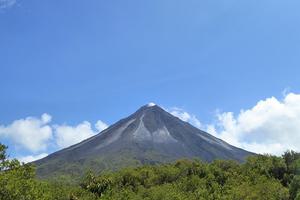 After breakfast, transfer to the town of La Fortuna in the Arenal National Park, where you will stay at the Arenal Manoa Hotel for three nights. Upon arrival around midday, you can spend your day as you choose.
La Fortuna is renowned as a gateway to the stunning Arenal Volcano and National Park. Perhaps head to the natural thermal springs for relaxation or take a hike through nearby mountains or the rainforest. You could also head to Monteverde and Guanacaste, if you feel up to more travel, taking in the picturesque landscapes as you journey along the rural roads.
Day 7: Hanging bridges and waterfalls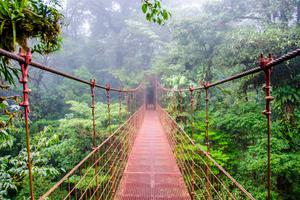 Start your day with a captivating rainforest adventure encompassing trails and bridges ranging from 5 to 100 metres long, some towering over 70 metres high. Admire the diverse flora and fauna while enjoying magnificent views of the iconic Arenal Volcano.
Afterward, you'll be driven to the La Fortuna waterfall. Take in the beauty from a distance and then enjoy a 600-meter hike to the natural pool at the waterfall's base. After a refreshing waterfall swim, enjoy lunch at a nearby organic production farm. Once you've eaten, the afternoon is free for you to relax or do further exploring.
Day 8: Sloths, volcanoes, and hot springs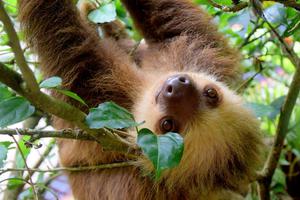 After breakfast, join a brief guided trek through the tropical rainforest to spot the fascinating sloths that are endemic to Costa Rica.
From here, drive to the El Silencio Private Reserve, venturing as close to the volcano's base as possible by vehicle. Hike along the volcanic stone path which will take you to the viewpoint and revel in exceptional views of the Green Lagoon and Lake Arenal. Descend along the same trail, but take a path through the regenerating forest and primary rainforest along the Arenal Volcano's outskirts. With luck, this trail will unveil, toucans, turkeys, snakes, monkeys, and more.
After a delightful dinner, head to the Ecotermales Hot Springs to soothe your aching muscles from their hard day's hiking.
Day 9: Head to Manuel Antonio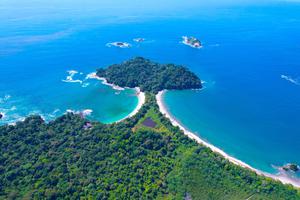 Partake in a leisurely breakfast at the hotel then take a private transfer south through the Central Pacific to quaint Quepos and follow a picturesque cliff-top road to Manuel Antonio. This famed town, nestled amidst lush hills, boasts Manuel Antonio National Park – a fusion of lush rainforests and pristine beaches. The park safeguards diverse habitats, from forests to marine resources.
Check in at the Parador Boutique Resort and Spa where you will stay for four nights. Explore the vibrant wharf and modern marina for exciting sport-fishing and memorable boat trips.
Day 10: Manuel Antonio Nature Walk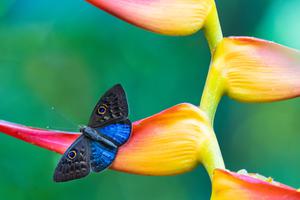 After breakfast, take an expedition to one of Costa Rica's top destinations, Manuel Antonio National Park. Join a leisurely guided stroll led by a knowledgeable naturalist guide, well-versed in biodiversity education. This treasure, preserved for over 40 years, beckons with enchanting beaches and abundant flora and fauna.
Day 11: Catamaran Sunset Cruise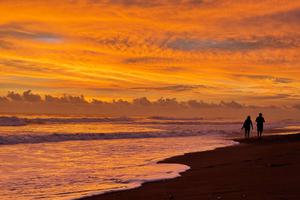 Enjoy breakfast at the hotel and the morning for your own activities. Then, in the afternoon, embark on a Catamaran Cruse that will give you amazing views of the Manuel Antonio National Park. As the cruise begins, partake in the provided lunch while navigating along the coast with the ocean breeze and the sun. You might be lucky enough to spot humpback whales or dolphins!
Stop for a snorkelling adventure at one of the beautiful locations along the coast and finally, take in the breathtaking sunset over the Pacific Ocean as the cruise comes to an end.
Day 12: Free day Manuel Antonio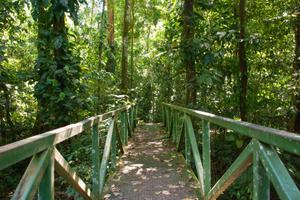 Enjoy a leisurely day with the freedom to partake in optional activities, explore the nearby rainforest, or simply unwind and relish the amenities of the hotel.
Day 13: Depart Costa Rica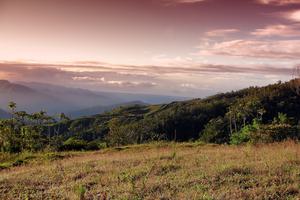 After breakfast, you will be transferred via private car from Manuel Antonio to San Jose Airport. Enjoy the scenic journey as you prepare to say goodbye to Central America. Upon arrival at the airport, board your departure flight to return home.
Day 14: Arrive home
As you sit aboard your return flight, take the time to reflect on the precious memories you have formed on your Costa Rica and Panama trip. Once you have landed, it is time to start planning your next adventure!
---
Duration: 13 nights
Location: Panama Holidays, Central America Holidays
Price: £6125pp
From £6,125 pp based on two people sharing excluding international flights to/from the UK.
The trip includes all accommodations and activities specified above. Rooms and meals are as below:
3 nights at Hotel Central Panama City, Premium room, breakfast included.
1 night at Presidente San Jose, Standard room, breakfast included.
3 nights at Arenal Manoa, Junior Suite room, breakfast included.
4 Nights at Parador Boutique Resort & Spa, Garden room, breakfast included.
Also included:
All transfers and flight from Panama City to San Jose.
Excursions and park fees mentioned as included.
Excluded:
International flights to/from the UK. (expect these to cost from around £700pp depending on travel time and cabin class).
Park fees and excursions that are not mentioned as included.
Meals and drinks that are not mentioned as included.
Our favourite tailor made Costa Rica trips
Popular Costa Rica Holidays
When to go to Costa Rica
Discover the best time to visit Costa Rica with our helpful guide.
Jan
Feb
Mar
Apr
May
Jun
Jul
Aug
Sep
Oct
Nov
Dec
Speak to Costa Rica expert today
Receive a detailed itinerary within 24 hours
Alistair

Managing Director
Call an expert on
01768 603 715
Plan with an Expert
Have a look at our original holiday experiences and then contact us with your brief, or call 01768 603 715
A detailed itinerary in 24hrs
Our experts will send you a detailed holiday itinerary within 24 hours. It's our service promise to you.
Value Guarantee
Tailor-made doesn't mean expensive! Ask about our price promise and book with financial security.