Engineering marvels and the world's best birdwatching all in one trip
Discover Panama's treasures on a journey of contrasts: from Panama City's modernity to the historic canal, lush rainforests, highland beauty in Boquete, and Caribbean bliss on Isla Colón.
Exploring Panama's classic destinations promises an exhilarating journey through a country rich in history, culture, and natural wonders. Begin in Panama City, a vibrant metropolis where modern skyscrapers blend seamlessly with the historic Casco Viejo district. Stroll along cobblestone streets lined with colonial architecture, visit well-preserved cathedrals, and indulge in local cuisine at charming cafes.
A visit to the iconic Panama Canal is a must. Witnessing massive cargo ships traverse this engineering marvel at the Miraflores Locks Visitor Center is truly awe-inspiring, offering insight into its global significance.
For nature enthusiasts, the highland town of Boquete beckons with cloud forests and coffee plantations. Hike through lush trails, partake in thrilling zip line adventures, and savor Panama's renowned coffee.
In Gamboa Rainforest, the emerald canopy and symphony of exotic birds immerse you in nature's tranquility. Encounter vibrant wildlife, from poison dart frogs to howler monkeys, on unforgettable hikes.
For beach lovers, Bocas del Toro, especially Isla Colón, is a Caribbean paradise. Dive into crystal-clear waters, explore vibrant coral reefs, and bask on pristine beaches.
From the cosmopolitan allure of Panama City to the engineering marvel of the Panama Canal, the natural wonders of Boquete, the serenity of Gamboa Rainforest, and the idyllic shores of Isla Colón in Bocas del Toro, Panama's classic parts offer a diverse and exciting adventure for every traveler.
Speak to an expert
I created this trip - call me to create yours.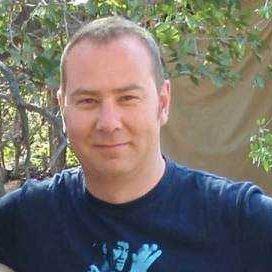 Alistair
Managing Director
The itinerary…
Day 1: Depart UK
Board your international flight from the UK to Panama, packed and ready for your diverse adventure in Panama.
Day 2: Arrive in Panama City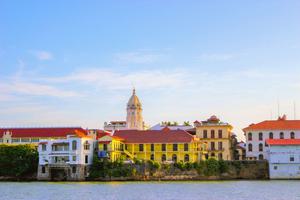 Upon reaching Panama, you will be greeted at the airport and transported to the elegant Evenia Hotel in Panama City, where you will stay for three nights.
Panama City, the nation's capital and its largest urban centre, offers a rich tapestry of cultures and a sprawling historic district in the Old City. In contrast, the bustling banking district exudes a modernity often likened to Miami. Panama City promises an exhilarating experience for your visit to this stunning country. Take the afternoon to wander around and acquaint yourself with its delights.
Day 3: Panama Canal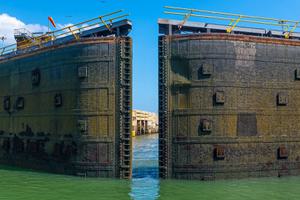 After a hotel breakfast, your adventure begins at Flamenco Marina and includes a 45-minute motor coach ride to Gamboa, where the Panama Canal Dredging Division resides. Take a boat ride to explore the canal's northern Gaillard Cut, carved through the Continental Divide, teeming with history and geological significance.
Witness the meticulous maintenance and the ongoing Panama Canal expansion project. Pass beneath the Centennial Bridge, enter Pedro Miguel Locks, experience a descent on the lock, and navigate Miraflores Lake. Descend again at Miraflores Locks, where you'll reach the Pacific Ocean. Enjoy scenic views of the Bridge of the Americas, the Bay of Panama, and Panama City's skyline as you return to Flamenco Marina, concluding an unforgettable journey.
Day 4: Gamboa Rainforest Hike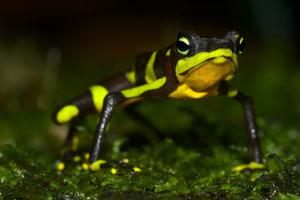 Today after breakfast, you will be transported out to the beautiful Gamboa Rainforest for an invigorating hike through the incredible scenery.
Tall green trees form a canopy over the hiking trails, where exotic birds sing, and leaves rustle gently in the breeze. Along these paths, encounters with vibrant poison dart frogs and agile howler monkeys offer a glimpse into the rainforest's diverse wildlife. This trek through Gamboa Rainforest is a short, but unforgettable adventure, allowing visitors to connect with the pristine beauty of Panama's wild heart.
Return to Panama City to rest at the hotel.
Day 5: Coffee in Boquete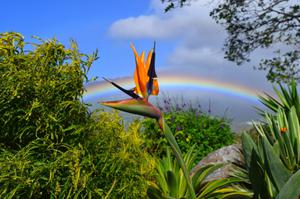 In the morning after breakfast, you will be transferred to the domestic airport in Panama City to fly to David. From David, you will be transported to the beautiful town of Boquete. Nestled on the eastern slopes of Barú Volcano at 1200 metres, Boquete is renowned for its sweet oranges and rich coffee.
Check in at the charming Valle Escondido Resort, where you will stay two nights. The remainder of the day is yours to enjoy at your leisure, making the most of this sunny yet cool mountain haven.
Day 6: Giant Millenary Quercus Hike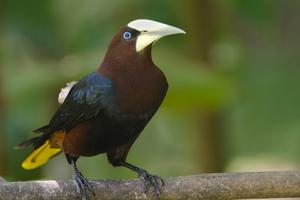 Enjoy your resort breakfast, then embark on an extraordinary hike within the Nature Reserve of Baru Volcano National Park. Encounter colossal Quercus Trees that defied a volcanic eruption 800 years ago.
Follow the path along the picturesque Quebrada La Mina creek, winding through Boquete's ridges and valleys. With over 220 native bird species, including the elusive Resplendent Quetzal, birdwatching opportunities abound. Keep your eyes peeled for howler monkeys, white-faced capuchins, and two-toed sloths. This hike offers a unique glimpse into the cloud forest, with easy, accessible trails suitable for all adventurers.
Day 7: Off to Bocas del Toro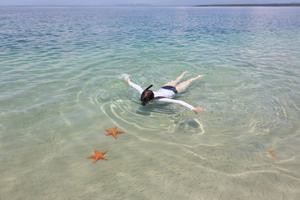 After a wonderful adventure in the Chiriquí Highlands, it's beach time! Enjoy a delightful drive through lush highlands, culminating at the Caribbean coast where you'll embark on a boat to Isla Colon. This vibrant island, the archipelago's largest, hosts the provincial capital of Bocas del Toro, a charming town adorned with early 20th-century wooden houses.
Isla Colon is your gateway to exploring remote beaches and stunning snorkelling spots via convenient water taxis. Immerse yourself in the laid-back Caribbean ambiance and unwind amidst the island's alluring charms. Head to Bocas Paradise Hotel where you'll stay two nights.
Day 8: Free day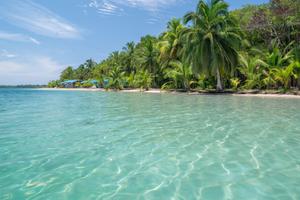 Savor a leisurely day in Bocas del Toro, where you have the freedom to tailor your experience to your desires. Embrace the opportunity to engage in optional adventures, such as snorkelling, dolphin watching, and invigorating walks. Alternatively, bask in the sun and relaxation at the picturesque beaches that grace this tropical paradise. The choice is yours, as you relish the beauty and tranquility of Bocas del Toro at your own pace.
Day 9: Back to the city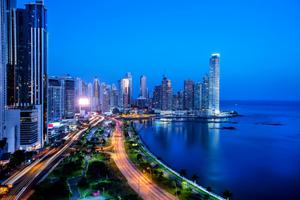 After breakfast, you will be transferred to the Bocas del Toro airport for your flight back to Panama City. Upon arrival you will be transferred to the Evenia Hotel for your last night in Panama City. Take the opportunity to participate in Panama City's vibrant nightlife.
Day 10: Departure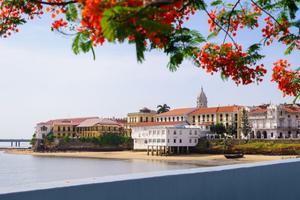 Enjoy your final Panamanian breakfast at the hotel and spend your morning doing some last-minute souvenir shopping. In the afternoon, you will be transferred to the Tocumen Airport for your international flight back home.
Day 11: Arrive home
Fly back into the UK with amazing memories of canals, rainforests, beaches and volcanoes.
---
Duration: 10 nights
Location: Panama Holidays, Central America Holidays
Price: £2375pp
From £2,375 pp based on two people sharing, excluding international flights.
The trip includes all accommodation and activities specified above. Rooms and meals as below:
4 nights at Evenia Hotel - Standard room, breakfast included.
2 nights at Valle Escondido Resort- Riverside bungalow, breakfast included.
2 nights at Bocas Paradise, Oceanview King Suite, breakfast included.
Also includes
Internal flights and all transfers.
Private guides and entrance fees for city tours.
This trip excludes:
Single Supplements.
International flights to/from Panama City from the UK (expect these to start from £850pp depending on travel time and cabin class)
Meals not mentioned as included.
Park fees not mentioned as included.
Our favourite tailor made Panama trips
Popular Panama holiday ideas
When to go to Panama
Best time to visit Panama
Jan
Feb
Mar
Apr
May
Jun
Jul
Aug
Sep
Oct
Nov
Dec
Speak to a Panama expert today.
Receive a detailed itinerary within 24 hours.
Alistair

Managing Director
Call an expert on
01768 603 715
Plan with an Expert
Have a look at our original holiday experiences and then contact us with your brief, or call 01768 603 715
A detailed itinerary in 24hrs
Our experts will send you a detailed holiday itinerary within 24 hours. It's our service promise to you.
Value Guarantee
Tailor-made doesn't mean expensive! Ask about our price promise and book with financial security.