Admire Arenal Volcano from your own private plunge pool.
Amor Arenal is located within 106 acres of lush rainforest with the magnificent Arenal Volcano right behind it, offering one of the best views you will ever find at a hotel.
The Arenal Volcano majestically rises from the verdant green rainforest, and ethereal clouds often enshroud its conical peak. This striking spectacle creates an atmosphere of tranquillity and wonder, making every moment spent here truly magical.
Rooms: Offering 31 luxurious rooms, each standalone casita offers a private view of the iconic Arenal Volcano and features a plunge pool for ultimate relaxation. The double showers boast vast windows that open to the rainforest, allowing guests to immerse themselves in the natural beauty.
Location: The resort is conveniently situated just 10 minutes away from Mistico Park, a private wildlife reserve boasting a stunning array of biodiversity. Spotting sloths, pit vipers, howler monkeys, and leafcutter ants is just a small sample of the remarkable wildlife encounters that await you.
Amenities: Paved walkways wind through the property, leading to a yoga pagoda, a state-of-the-art gym, and a tranquil spa. The mineral water swimming pool features a sunken bar, creating a unique and inviting ambiance.
Dining: The resort presents an impressive array of delectable dishes inspired by local and international cuisines. From spicy ceviches to Peruvian anticucho kebabs, the culinary offerings are sure to satisfy any palate. An extensive selection of local beers, cocktails, and fine wines complement the dining experience.
Activities: At Amor Arenal, nature walks are a must for those eager to explore the wonders of the surrounding rainforest. The expert guides ensure an enlightening and enjoyable journey through the humid jungle. The wealth of birdlife provides ample opportunities for birdwatching enthusiasts to delight in close encounters with vibrant tropical species.
Families: To maintain an atmosphere of serenity and preserve the exclusivity of the resort, Amor Arenal only welcomes guests aged 13 and above.
I'm here to help.
Speak to a Costa Rica expert today.
Let me help you create your perfect Costa Rica holiday.
---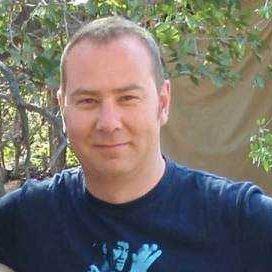 Alistair
Managing Director
Enquire Now
Our favourite Costa Rica hotels and lodges
Best Places To Stay In Costa Rica
Our favourite tailor made Costa Rica trips
Popular Costa Rica Holidays
Speak to Costa Rica expert today
Receive a detailed itinerary within 24 hours
Amanda

Latin America Specialist
Call an expert on
01768 603 715
When to go to Costa Rica
Discover the best time to visit Costa Rica with our helpful guide.
Jan
Feb
Mar
Apr
May
Jun
Jul
Aug
Sep
Oct
Nov
Dec
Plan with an Expert
Have a look at our original holiday experiences and then contact us with your brief, or call 01768 603 715
A detailed itinerary in 24hrs
Our experts will send you a detailed holiday itinerary within 24 hours. It's our service promise to you.
Value Guarantee
Tailor-made doesn't mean expensive! Ask about our price promise and book with financial security.