Embark on an immersive odyssey that will take you from Argentina to Africa. Commencing in the pulsating heart of Buenos Aires your adventure kicks off with a captivating city tour, unveiling the tales woven into its eclectic streets. Journey to the timeless Pampas, where a day spent with the gauchos offers an authentic glimpse into Argentinean cowboy culture. Argentina has even more to offer as you head to Tierra del Fuego, to explore the remote reaches of Patagonia.
From Ushuaia, set sail on a nautical escapade exploring the enigmatic South Georgia Islands, encountering the windswept beauty of Gough Island, and marveling at the remote Tristan de Cunha. Your maritime voyage culminates in the historic embrace of St. Helena. A week unfolds, inviting you to trace the footsteps of history, from Napoleon's exile to the remnants of the Boer prison. Hike scenic trails, wander through museums, cast your line into the island's waters, and absorb the unique tapestry of St. Helena. Conclude this epic tale with a flight to Johannesburg, bringing the curtain down on an extraordinary expedition through the Southern Hemisphere's hidden gems.
Speak to an expert
I created this trip - call me to create yours.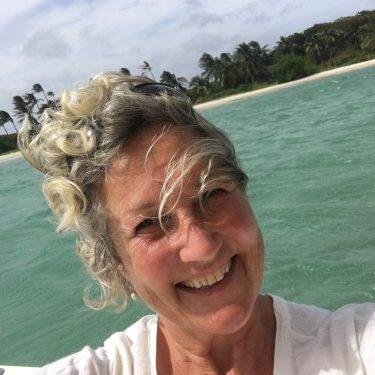 Lucie
Africa Specalist
The itinerary…
Day 1: The Adventure Begins
Head to your nearest airport and board your overnight flight to Buenos Aires for the beginning of a wild one-in-a-lifetime adventure.
Day 2: Arrive Buenos Aires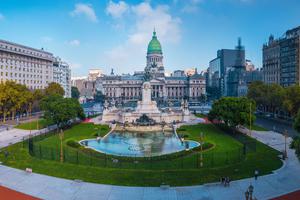 Upon arrival at Buenos Aires International Airport, you'll be greeted by your guide who will escort you to your accommodation. After you've checked in and settled, it's time to explore!
Take off on a guided tour of Buenos Aires that will take you to iconic locations like the historic streets of San Telmo, the Plaza de Mayo, and the famous stadium of lively La Boca. Learn about the city's evolution from the old port to the modern Puerto Madero and explore the stylish neighbourhood of Palermo. Finish your journey in the area of Recoleta, which is known for its cemetery and amazing dining options. Return to the hotel Mine for rest, where you will stay two nights.
Day 3: Pampas day tour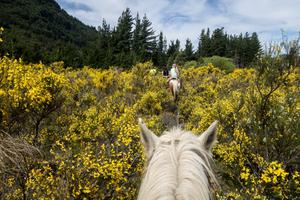 After a delicious hotel breakfast, you will go on a fascinating tour of the Pampas area of Argentina. Heading out of the city, the landscape transforms into endless plains and pastures. During the drive your guide will inform you about the details of gaucho life (Argentinian cowboys) until arriving at Estancia where you will participate in a day's gaucho activities, with a tasty lunch included. Enjoy being a part of Argentinian nature as you absorb this interesting culture.
Day 4: Tierra del Fuego tour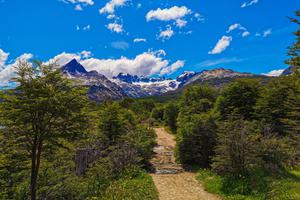 At the arranged time, meet your guide who will take you to the domestic airport for your flight to Ushuaia. Upon arrival to Ushuaia meet your driver who will take you to your accommodation. In the afternoon, meet your guide for your half-day Tierra del Fuego National Park tour. On this unique tour, explore less-travelled trails, leading to the Mirador de Bahia Lapataia. Amidst the park's challenging-to-reach valleys and coastal forests along the Beagle Channel, we discover the captivating Lapataia Bay, translating to "wooded bay" or "bay of good wood" in Yámana. Return to the hotel for a well-earned rest.
Day 5: Begin the voyage!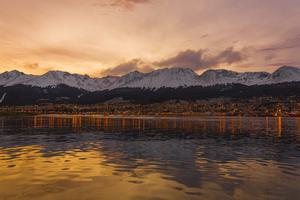 Embark on the M/V Hondius at Ushuaia. Your journey starts in the afternoon from this small resort town on Tierra del Fuego (also known as "The End of the World") and set sail for the mountainous Beagle Channel in the evening.
Days 6-8: Voyage to South Georgia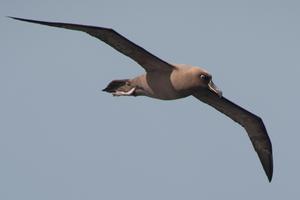 As you travel towards South Georgia you will cross the Antarctica Convergence - a remarkable natural boundary born from the confluence of frigid north-flowing waters and milder sub-Antarctic currents. From there you will find yourself entering the expansive circum-Antarctic upwelling zone. In this area, you can spot a diverse range of albatrosses and petrels, as well as other seabirds like Cape pigeons and southern fulmars.
Days 9-11: South Georgia Islands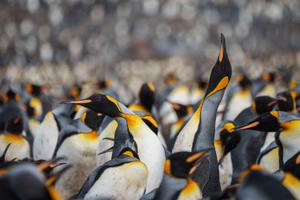 Over the next few days, the expedition revolves around exploring renowned king penguin rookeries. You'll witness these majestic birds nurturing their nests with chicks nearby, and the rookeries are bustling with penguins. In the region, you can visit various destinations (depending on weather conditions) like Salisbury Plain, St. Andrews Bay, Gold Harbour, all known for their vast king penguin colonies, alongside elephant seals and playful fur seal pups. Prion Island offers prime wandering albatross observation. Grytviken, an abandoned whaling station, features roaming king penguins, relaxed elephant seals, the South Georgia Museum, and Shackleton's grave.
For a Zodiac cruise, consider Cooper Bay, housing a macaroni penguin rookery, alongside king penguins, pintails, and giant petrels. Lastly, Moltke Harbour, in Royal Bay, offers a scenic view of an extensive king penguin colony.
Days 12-16: Seafaring and birdspotting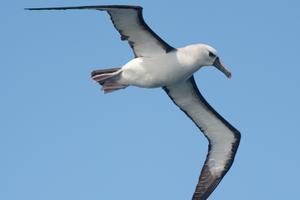 On either side of the Antarctic Convergence, observe substantial Antarctic and sub-Antarctic seabird populations. Generally, a favorable tailwind will assist the ship as it sails through the westerlies.
Day 17: Gough Island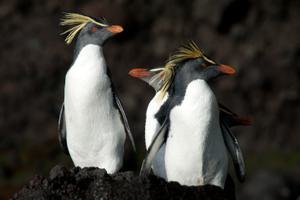 If the weather allows, the expedition will approach Gough Island for a Zodiac cruise around Quest Bay. During this excursion, there may be an opportunity to spot northern rockhopper penguins and sub-Antarctic fur seals. Usually, the zodiac will successfully circle most of Gough Island's 33-mile coastline, allowing you to enjoy its magnificent landscapes and the wealth of wildlife in the area.
Days 18-21: Tristan de Cunha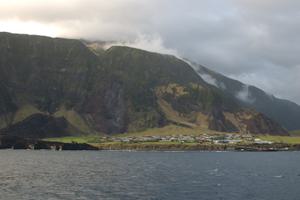 The aim during this stage of the voyage is to explore the remote Tristan da Cunha islands. There is a plan to visit the small settlement on the west side of the main island and may also make landings at Seal Bay on the south side or Sandy Point on the east side. These locations offer the chance to encounter remarkable wildlife, including yellow-nosed albatrosses and sub-Antarctic fur seals, in rarely explored surroundings.
Tristan da Cunha is renowned for its abundant bird populations, including rockhopper penguins, albatross species, petrels, skuas, terns, and more. Additionally, there are potential visits to Nightingale Island and Inaccessible Island, both providing excellent opportunities to observe beautiful seabirds like yellow-nosed albatrosses and brown noddies.
Please note that adverse weather conditions can impact plans, and in the past, 35% of Tristan da Cunha landings have been cancelled due to safety concerns. The vessel staff have contingencies in place to ensure a safe and exciting experience on this unique journey.
Days 22-25: To warmer seas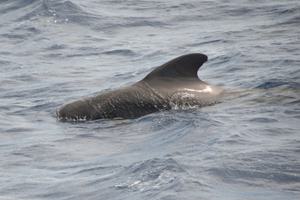 The vessel frequently attracts a following of indigenous seabirds and dolphins as it navigates these waters. These remarkable creatures are drawn to the ship's path, providing a unique opportunity for passengers to observe and appreciate their natural behaviors in their native habitat.
Days 26-28: Explore Historical St Helena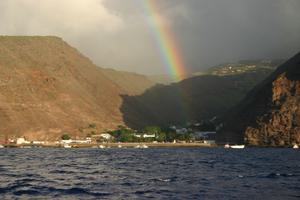 Once we make landfall at Jamestown on Saint Helena Island, you'll have the chance to immerse yourself in the local culture, savour the pleasant climate, and witness the island's unique birdlife. Spend some time exploring Jamestown and enjoying the ambiance of the small island. Head to the Mantis Hotel, where you will stay for six nights.

Day 29: Getting to know St Helena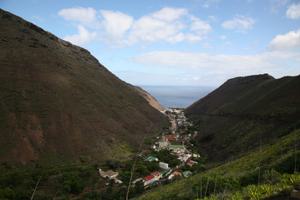 After breakfast meet with your guide for an orientation of the island in a 4x4 vehicle. You will stop at Deadwood Plain, the historical campsite of Boer prisoners of war during the Anglo-Boer War before a short walk to Flagg Staff, which gives you unmatched panoramic views of the island. From there, head to Fisher's Valley, one of Napoleon's frequent haunts during his exile on the island. Journey on down to the southwest tip of the island for amazing Atlantic Ocean views, which stretches unbroken for 2700 kilometres in every direction. Drink in hand as the sun sets, it's the perfect end to the day.
Day 30: Meet the world's oldest living land animal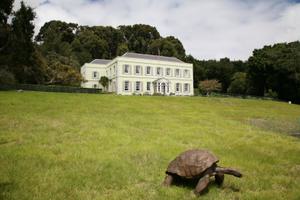 Embark on a private tour this morning at the Governor's residence, Plantation House, built in 1792 and serving as the home to the island's governors. A notable resident on the grounds is Jonathan the tortoise, a 191-year-old giant tortoise and the world's oldest living land animal.
Post lunch, your itinerary includes visits to St Paul's Cathedral, High Knoll Fort, and the Boer War cemetery before returning to the hotel.
Day 31: Free day in St Helena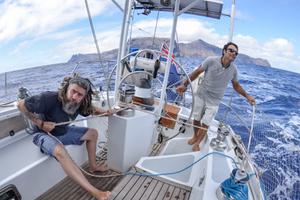 Today is at leisure for you to explore at your own pace. Highly recommended is a visit to the well-curated Museum of St Helena, which not only traces the varied history of the island but also showcases artifacts from the numerous wrecks that dot the coastline over the last 500 years. You might consider booking an optional boat cruise or taking a swim in the Atlantic—or in the public swimming pool near the harbor, a great place to meet local islanders.
This evening, dinner awaits with a local family, offering insights into local island life. Expect not-so-confidential stories about neighbors and family members!
Day 32: Blue Point and rare coffee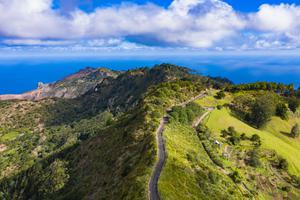 Embark on a stroll through the island's capital, Jamestown, and uncover the stories woven into this historically rich Georgian-styled town. Explore the Castle with its tropical gardens, visit St James Church (the oldest Anglican Church in the Southern Hemisphere), climb the famous Jacob's ladder, which ascends 699 steps above the town, and stop by the Court House. Later, set out for a hike to Blue Point, where coastal views over Sandy Bay beach and Lots Wife ponds area, along with the rolling countryside of Blue Hill, await. Indulge in a packed lunch during your hiking adventure.
In the afternoon, venture to one of the island's coffee plantations to witness the cultivation and processing of one of the world's rarest coffees.
33: Napoleon's final days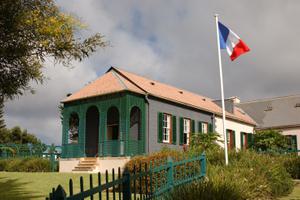 In 1815, Napoleon Bonaparte was exiled to St Helena, where he spent the last six years of his life and eventually passed away. This morning, our visit includes all three Napoleonic sites owned by the French government. Explore Longwood House, where he lived and died. Renowned as one of the best Napoleonic museums globally, it houses original furniture and over 900 artifacts.
After lunch, during your return, make a stop at the St Helena Distillery for a tour and tasting experience.
34: Fly to Johannesburg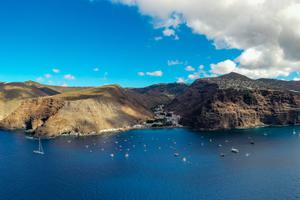 This morning you will have some final time at leisure to explore Jamestown and do some last-minute shopping before being collected and transferred back to the airport for the flight across to Johannesburg. At the airport, you will be met and transferred into town for another overnight stay at The Residence. Evening at leisure for you to relax.
35: Fly to the UK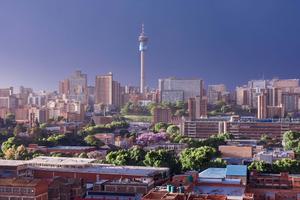 Enjoy a day at leisure relaxing and enjoying Johannesburg before being collected in the latter part of the afternoon to be transferred to the airport for your overnight flight back home.
---
Duration: 36 days
Location: St Helena Holidays, Africa
Price: £12850pp
From £12,860pp based on two people sharing excluding international flights to your home country.
The trip includes all accommodations and activities specified above. Rooms and meals are as below:
2 nights at Mine Hotel - classic room, breakfast included.
23 nights aboard the M/V Hondius – twin porthole, full board included.
7 nights at Mantis Hotel – heritage room, breakfast included.
1 night at Residence Hotel - standard room, breakfast included.
Also includes
All excursions and tour fees that are mentioned as included.
All transfers and internal flights.

All guided shore excursions, lectures and entertainment on board, and comprehensive pre- and post-voyage information material.
Contingency Plan and IAATO passenger fee.
This trip excludes:
International flights to and from your home country.
Single Supplements.
OUR FAVOURITE TAILOR-MADE ST HELENA TRIPS
Unique St Helena Holiday ideas...
When to go to St Helena
Find out the best time to visit St Helena with our month by month guide.
Jan
Feb
Mar
Apr
May
Jun
Jul
Aug
Sep
Oct
Nov
Dec
Speak to a St Helena expert today.
Start planning your Atlantic voyage.

Call an expert on
01768 603 715