Discover the best of Southern Africa on this escorted group tour
An intrepid overland adventure through South Africa, Namibia, Botswana and Zimbabwe with canyon hikes, dune walks, sea kayaking and safaris
Small group tours are a perfect way to explore Africa if you are looking to keep costs down, travelling alone or simply enjoy the camaraderie of traversing the continent in the company of like-minded travellers and expert guides. With a maximum of 12 guests, as well as 2 guides on every trip, the attention you receive and quality of guiding really is second to none.
Start off with 2 nights in Cape Town (we can extend the trip to incorporate more if you like) before heading North in to the beautiful Cederberg Mountains, a wonderful part of the country full of interesting rock art sites. Cross the border in to Namibia and spend time in the dramatic Fish River Canyon, the breathtaking Namib Desert and the quaint Germanic seaside town of Swakopmund. Continue your journey back in to the desert with time in beautiful Damaraland before continuing on to the iconic Etosha National Park. From Etosha travel down to the capital city of Windhoek for an overnight stay, before crossing the border in to Botswana to explore the seemingly endless expanse of the Kalahari Desert. You will also have the opportunity to head in to the Okavango Delta, arguably the best-known wildlife viewing destination in the world on this trip – a unique experience and one to be treasured. A night in the oddly endearing safari town of Maun breaks the journey across to the stunning Makgadikgadi Pans, the sheer salt flat that extends across much of Eastern Botswana. The Chobe National Park, in the far North-East of Botswana is the next stop, with amazing safaris to be enjoyed on land and on the Chobe River. Round off your trip with a couple of nights in Victoria Falls – iconic Africa and the perfect place crescendo to an amazing trip.
Taking in some of the most beautiful and interesting parts of 4 incredible countries, it is tough to think of a trip that offers a great diversity of experience than this. Travelling over land means you really get under the skin of each of the destinations and learn more about them than you would if you flew from place to place.
Speak to an expert
I created this trip - call me to create yours.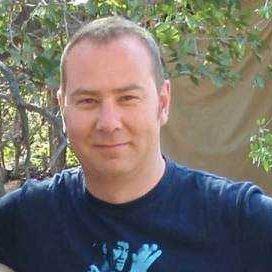 Ali
Botswana Specialist
The itinerary…
Day 1: Flying to Cape Town
This evening fly overnight from London Heathrow to Cape Town with British Airways.
Day 2: Cape Town
Land in to Cape Town this morning and make your way to the arrivals area where a driver will be waiting to transfer you in to town where you will be spending the next 2 nights at Sweetest Guesthouses, a series of charming B&Bs in the vibrant Green Point area. You have today to explore of your own accord, but if you would like us to help plan the day, including visits to Table Mountain and Robben Island, please just ask and we are happy to assist.
Day 3: Cape Point Tour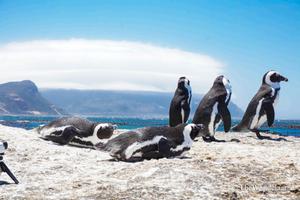 Meet up with the rest of your group for breakfast this morning before setting off on a tour of Cape Point and the Cape Peninsula. This will include visits to the Cape Point Nature Reserve, Cape of Good Hope and Boulders Beach – famed for being home to a large colony of African Penguins. Return to Cape Town in the late afternoon where there will be the chance to enjoy a walk around, some shopping for the trip ahead and possibly enjoy one of the many excellent restaurants for dinner.
Day 4: Cederberg Mountains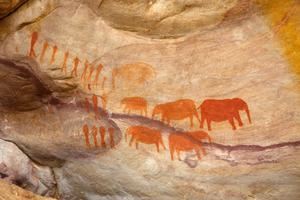 Set off from Cape Town nice and early this morning as you drive North, in to a beautiful area of the Western Cape known as the Cederberg Mountains. Renowned for amazing geological formations, as well as boasting an abundance of ancient rock art sites, this is a wonderful part of the country and a great spot to break the journey up to Namibia. Spend the night in Western Cape Nature Conservation chalets.
Day 5: Gariep River
As you continue your journey North the landscape gets more and more arid but no less spectacular. You will cross the border in to Namibia and head to your lodge on the Gariep River, Felix Unite, a quirky little spot but perfect for the overnight stay. This afternoon is at leisure to relax, with many visitors choosing to swim in the cool waters of the river or paddle gently down it in canoes.
Day 6: Fish River Canyon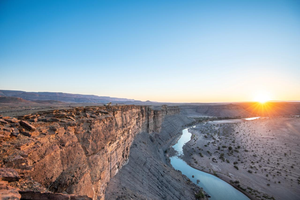 This morning you will continue your adventure with a drive to the stunning Fish River Canyon, the second-largest river canyon in the world and an undoubted highlight of any trip to Namibia. Head to Canon Mountain Camp where you will be spending the night. After a drive to the canyon rim you will have time at leisure to relax at the camp and enjoy sundowner drinks on the deck.
Day 7: In to the Namib Desert
Today will be spent on the long day driving North, through the barren deserts of Southern Namibia until you reach the Namib Desert, a stunning land of towering orange sand dunes, desert plains and surprisingly abundant wildlife. Arrive at Desert Camp, your home for the next 2 nights, in the late afternoon for some time at leisure to relax.
Day 8: The dunes of Sossusvlei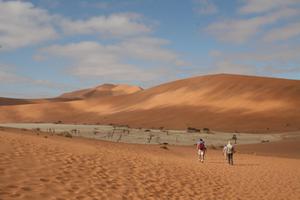 An early start is required this morning to ensure you are amongst the first of the vehicles through the park gate at Sesriem and on to the road that leads through the avenue of towering dunes to Sossusvlei. Enjoy a 4km walk through the dunes to reach the climbable Big Daddy (you can pay for the local 4x4 transfer if you don't fancy the walk) and take a stroll through the eerily beautiful Dead Vlei. En-route back to the lodge you will visit the Sesriem Canyon, arriving back at your lodge in the middle of the afternoon.
Day 9: Travelling to Swakopmund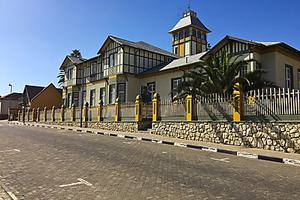 Depart from the Namib Desert this morning and enjoy the spectacular drive North until you reach the quirky Germanic seaside town that is Swakopmund. With a laid-back feel, it almost feels like you have stepped in to a time warp when you arrive here. You will be spending 2 nights in the lovely Hotel Pension a la Mer and your time in Swakopmund will be yours to explore of your own accord.
Day 10: Exploring Swakopmund
After what will doubtless have been a busy few days exploring the deserts of Southern Namibia you may well want some time to sit back and relax. However, if you feel like being active then there are few better places to explore from, with so much to see and do in the surrounding area. Go on catamaran tours down the coast, kayak with seals, quad bike through the dunes, go horseriding, sandboarding or even sky diving, the choices are almost endless.
Day 11: In to Damaraland
For many, the drive from Swakopmund through to Damaraland is the most beautiful in all of Namibia, with a mix of misty seascapes, drives through open desert plains and on to the towering rounded mountains of Damaraland. Along the way you will visit the large cape fur seal colony at Cape Cross, as well as explore the ancient San rock art sites of the Brandberg Region, with a highlight being the famed White Lady of the Brandberg. Appropriately, you will be spending the night at Brandberg White Lady Lodge.
Day 12: Etosha awaits
Continue on your adventure North this morning, with the famed Etosha National Park your destination. Today Etosha is a large, glaring salt flat which supports an astonishing array of wildlife, but it was once a vast lake, fed by the Kunene River which flows far to the North and marks the boundary between Namibia and Angola. There will be an afternoon game drive in Etosha today, after which you will head to Tarentaal Guest Farm where you will be spending the next 2 nights.
Day 13: On safari in Etosha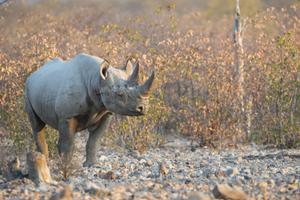 Spend today exploring the Etosha National Park with your guides, spotting the park's hugely varied wildlife. Lion, leopard, elephant and rhino are amongst the highlight species that you see here, but there are also strong numbers of antelope such as oryx and springbok, as well as zebra and an abundance of birdlife. A truly wonderful day out, a safari in Etosha is a real highlight of any trip to Namibia.
Day 14: To Windhoek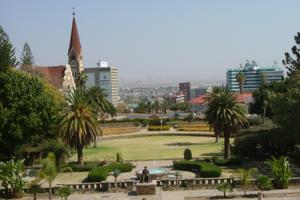 Depart Etosha this morning and make your way down through central Namibia until you reach its hilltop capital city of Windhoek. You will be spending the night at Klein Windhoek Guesthouse and your afternoon will be at leisure to relax.
Day 15: The Kalahari Desert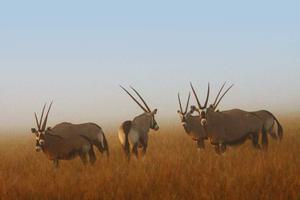 The Kalahari Desert occupies vast swathes of Southern Africa and today will be your chance to explore it as you drive East from Windhoek, across the border in to Botswana. Enjoy a guided walk with the local San Bushmen to learn about their fascinating way of life and how they have survived for countless centuries in this brutally harsh desert environment. Spend the night at Dqae Qara San Lodge.
Day 16: To the Okavango Delta
The environments you see today will change drastically as you drive, going from the harsh, featureless Kalahari Desert through to the verdant inland waterways of the Okavango Delta, one of the most renowned wildlife viewing areas in the world. Spend two nights at Guma Lagoon Camp, a wonderful spot with views out across a permanent lagoon and an ideal base for your safari activities.
Day 17: On safari in the Delta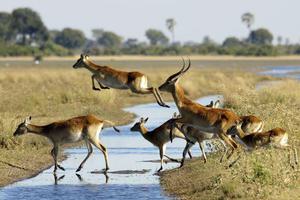 Guma Lagoon takes advantage of its incredible location with access to permanent water to offer a more gentle array of activities, getting you out of the vehicle for a couple of days and offering safaris on foot or by traditional dugout canoe known locally as a mokoro. The expert guides will ensure some amazing wildlife sightings for you, as well as teaching you about the unique geography of the Okavango Delta. In between activities there will be the chance to relax in the peaceful surroundings of the camp and take in the sites and sounds of the bush.
Day 18: Maun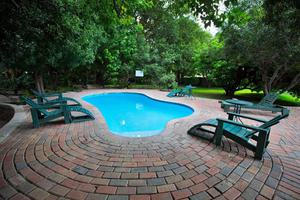 After a final morning safari from Guma Lagoon you will drive to the principal safari town of Maun, which has something of a frontier feel to it and is a fun place to spend the night. You will be spending the night at Island Safari Lodge and your afternoon will be at leisure to relax and soak up the unique atmosphere that Maun offers.
Day 19: Makgadikgadi Pans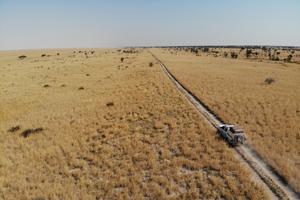 Drive East out of Maun as the sun rises today, heading for the shimmering salt pans known as the Makgadikgadi Pans. You will be spending the night at Nata Lodge and will head there to drop off your bags before heading out for an afternoon tour of the pans, a stunning area the size of Switzerland, home to varied wildlife, lone baobab trees and arguably the most mesmerising views in all of Botswana.
Day 20: Chobe National Park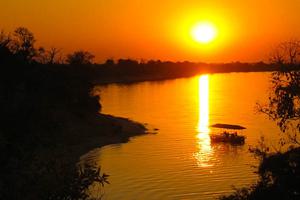 From Makgadikgadi you will head North this morning, driving through the Southern stretch of the Chobe National Park, known as the Savuti region and renowned for its excellent game viewing, especially elephant which you will likely see as you drive. From there head to the very North of the park to explore the area surrounding the Chobe River before heading to Thebe River Safaris where you will be spending the next 2 nights.
Day 21: On the Chobe River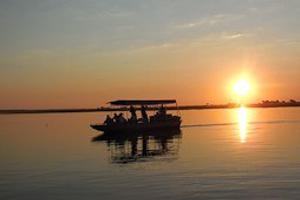 You will be spending today out on the Chobe River, enjoying your safari from a completely different perspective. A picnic lunch will be taken along as you float gently along the waters of the river which becomes the mighty Zambezi further East. Watch wildlife come to the banks to drink, hippo wallowing in the shallows and crocodile lurking on the banks and small islands in the middle of the river. A wonderfully genteel way to spend the day, boat trips are always a favourite of visitors to Chobe.
Day 22: Victoria Falls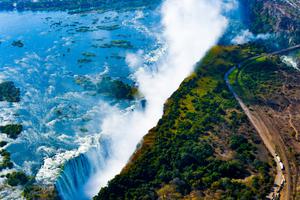 Cross the border this morning in to Zimbabwe and drive down to Victoria Falls, one of the most iconic and best-known sites in all of Africa. You will be staying at Sheerwater Explorers Village tonight and the afternoon will be at leisure for you to relax. We can of course help book any activities that you would like to do here, including scenic flights, sunset river cruises, bungee jumping, gorge swings or even guided tours of Victoria Falls town.
Day 23: The journey home
After a morning at leisure you will bid farewell to your fellow travellers and be transferred to the airport in good time to catch a flight down to Johannesburg, connecting on to an overnight flight back to London Heathrow.
---
Duration: 23 Days
Location: South Africa, Africa
Price: £4800pp
The Cape Town to Victoria Falls Grand Explorer
International flights
Transfer from Cape Town airport to The Sweetest Guesthouses
2 nights with Breakfast at The Sweetest Guesthouses - Standard Room
Accommodation, meals and activities as indicated throughout the remainder of the trip. Please note - owing to the nature of group trips some of the individual properties used may change at short notice prior to your departure.
A few features of this group trip to be aware of:

A maximum of 12 guests on any departure
Every guest is guaranteed a window seat in the vehicle
2 guides guaranteed on all departures
20 breakfasts, 16 lunches and 11 dinners are included
Some meals are prepared by your guides and they do require a small degree of assistance from the group for serving and washing up
Escorted group tour
Enjoy popular routes through Africa
Maximum of 12 people per group
Far & Wild Customer Reviews
Find out what our customers think of their adventures!
Read all reviews
Plan with an Expert
Have a look at our original holiday experiences and then contact us with your brief, or call 01768 603 715
A detailed itinerary in 24hrs
Our experts will send you a detailed holiday itinerary within 24 hours. It's our service promise to you.
Value Guarantee
Tailor-made doesn't mean expensive! Ask about our price promise and book with financial security.
Plan with an Expert
Have a look at our original holiday experiences and then contact us with your brief, or call 01768 603 715
A detailed itinerary in 24hrs
Our experts will send you a detailed holiday itinerary within 24 hours. It's our service promise to you.
Value Guarantee
Tailor-made doesn't mean expensive! Ask about our price promise and book with financial security.