Beautifully designed to fit in with the surrounding landscapes
The perfect choice for the active traveller, Boulders Safari Lodge offers an incredible array of exciting activities
The most secluded of the properties at Wolwedans, Boulders Safari Camp is found some 45kms from the other lodges, meaning it offers the ultimate in seclusion and privacy, making it the perfect choice for visitors who want to explore these beautiful deserts with nobody else around.
Boasting just 5 spacious suites, Boulders offers guests fixed arrival three-night packages, with guests able to arrive on a Monday or a Thursday. Three-night stays allow for plenty of exploration of these beautiful deserts, with all activities enjoyed in the company of the lodge's hugely experienced team of guides. The suites are raised up on decks with timber frames and canvas sides which can be rolled up to allow sweeping views out across the desert. There is a minimalist feel to them, but there is plenty of space and guests are always wonderfully comfortable during their stay. The main area of the lodge is nestled between large granite boulders which give the camp its name and is a wonderful space, with a lovely open-sided lounge area where guests can relax in the afternoon. A sprawling deck is perfect for soaking up the afternoon sunshine and enjoying alfresco meals, with a sparkling plunge pool found at one end to provide a welcome relief from the heat of the desert. The outstanding food belies the remote location of the camp and meals are accompanied by choice wines from the extensive wine list. Attentive staff are always on hand to serve drinks during the day and will ensure your comfort is an utmost priority throughout your stay.
Activities from Boulders take you deep in to the Wolwedans Reserve, with scenic drives, guided walks, e-biking trips and the chance to learn about the San Bushmen, the original inhabitants of this ancient desert all part of the experience when staying here.
We're here to help
Not sure where to begin planning your trip?
Let one of our experts help your craft an unforgettable experience
---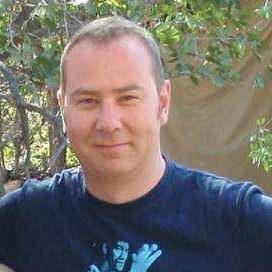 Ali Walls
Africa Specialist
Plan your Journey
OUR FAVOURITE TAILOR-MADE NAMIBIA TRIPS
Popular Namibia Safari Holiday Ideas