Epic Ruins, Salt Flats and Adventure
Visit the world famous Uyuni Salt Lake, explore ancient ruins and float across Lake Titicaca in this unique adventure.
A wonderful adventure that will take you deep into the heart of Bolivia, a land steeped in history, culture, and unreal landscapes.
Begin in Santa Cruz, a city that blends modernity with tradition, and which is ideal for adjusting to the high altitudes of Bolivia after your flight. Marvel at the Basilica Menor de San Lorenzo, an architectural gem that showcases the nation's religious heritage and ventures deeper into Bolivia's past as you visit the enigmatic Samaipata Ruins outside Santa Cruz. This ancient site bears witness to the prowess of pre-Incan cultures, with intricate stone carvings and ruins that seem to speak of bygone eras.
Next visit Sucre, a UNESCO World Heritage site and journey to Potosi famous for its silver weather before heading to Uyuni Salt Lake, a true trip highlight. Uyuni is an otherworldly expanse that stretches beyond the horizon. Here, pentagonal salt formations create a surreal landscape that meets endless blue skies, inviting you to really contemplate the wonders of nature. Stay in a salt hotel where everything from the floors to the ceilings to the furniture is made from local salt, an incredible experience and South America's answer to an ice hotel!
A short flight takes you to La Paz, the highest city in the world where you can travel around by cable car and visit both the Indian and Witch Doctors markets. From one record-breaking height to another, head to Lake Titicaca, the highest navigable lake in the world. Discover the secrets of Sun Island, where ancient ruins and a sun temple, bear testament to the spiritual significance of this region. Relax in the tranquillity of the serene waters and the majesty of the Andes mountains that surround you.

Speak to an expert
I created this trip - call me to create yours.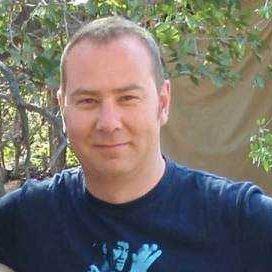 Alistair
Managing Director
The itinerary…
Day 1: Time to go!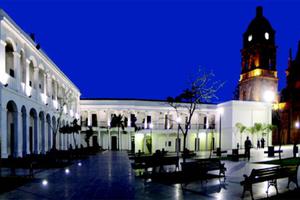 Head to your nearest international airport for your overnight flight to Santa Cruz.
Day 2: Arrive in Santa Cruz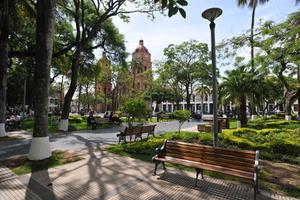 Upon arrival enjoy a short transfer to Cortez Hotel where you will spend two nights.
Take an afternoon tour of Santa Cruz where you explore the Basilica Menor de San Lorenzo, and engage with the local culture at Arte Campo, a renowned craft store. Dive into the cultural tapestry of Abasto Indigenous Market and witness the city's monumental landmarks and residential neighbourhoods.
Return to your hotel, where you can relax and unwind for the rest of the day.
Day 3: Samaipata Ruins Exploration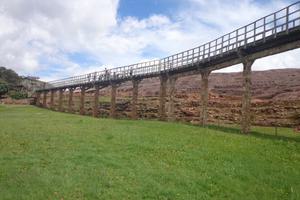 Fuel up with a hearty breakfast before embarking on a full-day adventure to the Samaipata Ruins. These ruins, situated around 120km from Santa Cruz, hold the secrets of a pre-Incan culture that built the archaeological site "El Fuerte" for mystical rituals. Delve into history as you explore the ruins and visit the archaeological museum that houses valuable artefacts discovered at El Fuerte and its surroundings.
A delicious lunch is included in your journey. Return to Santa Cruz and spend the evening exploring the city or relaxing in the hotel.
Day 4: Explore Sucre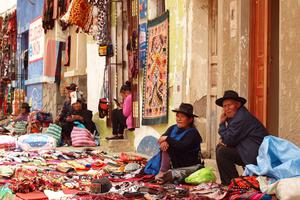 After breakfast, it's time for your local flight to Sucre. Upon arrival, you will be transferred to Hostal De Su Merced where you will spend one night.
Embark on a city tour of Sucre, visiting significant sites such as The Recoleta and the House of Liberty, where Simon Bolivar sealed Bolivia's independence. Marvel at the incredible array of wares on display at the local markets and pick up some interesting souvenirs!
Day 5: Potosi Exploration and Uyuni Salt Hotel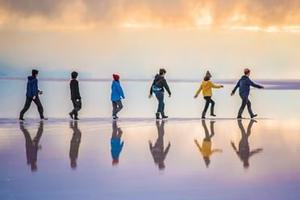 Today you will head to Potosi, a UNESCO World Heritage city famous for its silver wealth. Marvel at the Casa de la Moneda (Royal Mint) and learn about its role in producing silver coins during the colonial era.
Enjoy lunch at a local restaurant before continuing your journey to Uyuni. Upon arrival, you will be transferred to Hotel Luna Salada, located on the shores of the Uyuni Salt Lake where you will spend two nights. This hotel is built entirely out of locally harvested salt, from the walls to the furniture to the floors, an inimitable and fascinating experience.
Day 6: Uyuni Salt Lake Adventure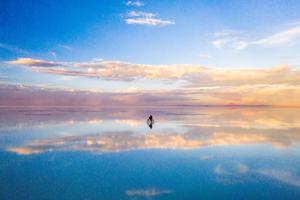 Awaken to breakfast and embark on a morning excursion to the Uyuni Salt Lake, where crystalline salt formations, cacti, and the vast expanse of the salt flats create a surreal atmosphere.
Visit Isla "Incawasi" and witness its unique formations of algae and fossils, surrounded by ancient cacti. After a scenic lunch, venture to the village of Tahua at the base of Thunupa Volcano.
Discover the cave of the oldest known mummies in the world, the Coquesa Mummies. After admiring these impressive relics, return to your hotel for a peaceful rest.
Day 7: Flight to La Paz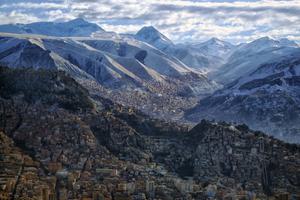 After breakfast, you will be transferred to the airport for your local flight to La Paz. On arrival, you will be taken to Hotel Case Grande where you will spend one night.
Discover the multi-faceted charm of La Paz during a half-day city tour that includes visits to its indigenous, colonial, and modern districts. Highlights encompass the Indian Market, Witch Doctor's Market, and panoramas framed by the majestic Illimani mountain. Visit the Moon Valley, explore the Teleferico (cable car) ride over the city, and return to your hotel to unwind.
Day 8: Lake Titicaca Odyssey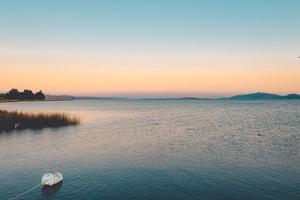 Today you will embark on an unforgettable journey from La Paz to Copacabana crossing Lake Titicaca. Board a hydrofoil and cruise to Sun Island, where you'll visit the Pilcocaina Sun Temple and engage in a llama trek to your hotel.
After lunch, embrace the leisure of the afternoon to explore the surroundings. Enjoy dinner and a peaceful overnight stay at the "Posada del Inca" Eco Lodge.
Day 9: Sun Island to Huatajata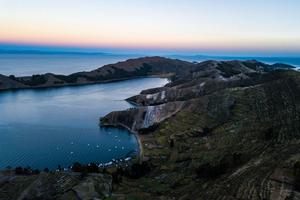 Savor breakfast and enjoy a morning of leisure.
Around noon, walk down the Inca "Grand Stairs," and taste the water of the Sacred Fountain, before having lunch at Uma Kollu archaeological Restaurant. Take a cruise to Moon Island and visit the Sun Virgins Temple "Iñak Uyu" and then continue to Copacabana to explore its shrine and the Indian Dark Virgin.
Head to Huatajata and embrace a unique evening visit to "The Mystic World of the Kallawayas." Witness their ancient healing practices and engage with Tata Benjo, a Kallawaya, as he imparts his wisdom. By night, the Native Observatory Alajpacha awaits, offering insights into Aymaras Cosmovision and the southern constellations. Enjoy dinner and overnight at Hotel Inca Utama.
Day 10: Tiwanaku Ruins and Return to La Paz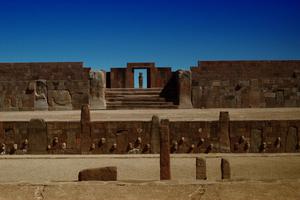 Start the day with breakfast before exploring the Andean Roots Eco Village, where you'll encounter the Altiplano Museum and the Mud Igloos. Engage with the Limachi family, known for building legendary ocean-crossing vessels. Interact with adorable vicuñas, llamas, alpacas, and the elegant Suri.
After lunch, journey to the Ruins of Tiwanaku and delve into the ancient culture's glory, architecture, and social organization. Return to La Paz for a final overnight stay at Hotel Casa Grande.
Day 11: Departure for home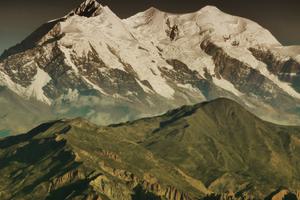 After breakfast transfer to the airport for your onward flight for a safe journey home.
Day 12: Arrive home
Arrive home in the UK after experiencing a magical once-in-a-lifetime trip!
---
Duration: 11 nights
Location: Bolivia Holidays, South America Holidays
Price: £2990pp
From £2,990pp based on two people sharing, excluding international flights.
The trip includes all accommodation, transfers, domestic flights and activities specified above.
Rooms and meals are as below:
2 night at Hotel Cortez - breakfast included.
1 night at Hostal De Su Merced - breakfast included.
2 nights at Hotel Luna Salada - breakfast included and dinner included.
3 nights at Hotel Casa Grande – breakfast and lunch included.
1 night at Posada del Inca" Eco Lodge – lunch and dinner included.
1 night at Hotel Inca Utama.– lunch and dinner included.

This trip excludes:
International flights (from London, expect these to cost from around £1,100pp, dependent on travel period and cabin class)
Meals not mentioned as included
Single supplements.
Our favourite tailor made Bolivia trips
Popular Bolivia Holiday Ideas
When to go to Bolivia
A month-by-month guide of when to visit Bolivia.
Jan
Feb
Mar
Apr
May
Jun
Jul
Aug
Sep
Oct
Nov
Dec
Speak to a Bolivia expert today.
Receive a detailed itinerary in 24 hours
Alistair

Managing Director
Call an expert on
01768 603 715