Xaus Lodge is a superb example of a community-run lodge
Explore one of the most unique and beautiful parts of South Africa from this charming community-run lodge
The leading lodge found in the dramatic Kgalagadi Transfrontier Park which stretches from South Africa in to Botswana, Xaus Lodge is a wonderfully secluded spot from which to explore this breathtaking, but much under-visited part of South Africa.
The bedrooms are found in 12 individual chalets which are strung out in a line away from the main lodge, offering sweeping views to the endless deserts beyond. The bedrooms are simple but very comfortable, with en-suite bathrooms at the rear and shaded verandas at the front which are perfect for relaxing on. The lodge also provides hot water bottles to ward off the cold desert nights. The central area of the lodge is home to the bar, lounge and dining area where the staff, all drawn from the local bushman community, offer warm and natural hospitality and excellent cuisine. The sparkling swimming pool is a great spot to take in the afternoon sunshine and enjoy a dip in the welcoming cool waters. A variety of activities can be enjoyed from Xaus Lodge, including game drives, guided walks to learn tracking skills, interactive trips to the local communities, sundowner drinks on the dunes and stargazing in the clear night skies.
As well as being a great base from which to explore this amazing part of South Africa, Xaus Lodge is also recognised by Fair Trade Tourism as one of best-run community lodges in South Africa, an achievement made all the more remarkable by the remote destination in which the lodge is found.
We're here to help
Not sure where to begin p
Let one of our experts help your craft an unforgettable experience
---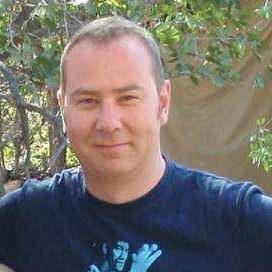 Ali Walls
Africa Specialist
Plan your Journey