Tucked away in a secluded valley in Mara North Conservancy
A unique and intimate lodge offering the ultimate in luxury and authenticity
Saruni Camp is in a private and exclusive 74,000-acre wildlife concession, making it the perfect place to enjoy uninterrupted peace in style and comfort. It is the smallest permanent lodge in the Mara ecosystem.
Centred around the unique private lodge, the accommodation includes five cottages, a family suite and a private house. All of the cottages are beautifully decorated and individually themed. There is also a private villa with two bedrooms - one of the few properties in the Mara offering this. The accommodation boasts incredible views of the Mara plains, en-suite facilities and plenty of interesting features to enjoy through the evenings for couples and families. The food has an Italian touch, the use of local ingredients such as vegetables and fish is important. You can eat in a communal dining area to share safari tales, or enjoy a more intimate atmosphere by eating in your cottage. There is even a tame eland that was orphaned as a baby and raised by cattle, who lives in the camp and regularly wanders through inquisitively, munching on the lawns and greeting the new guests

Two daily game drives take place with the option of spending a day with Masai warriors, who will share their knowledge of the wildlife and secret corners of one of the most celebrated reserves in Kenya. You also have the option of a night vehicle safari in the conservancy too. Afternoons can be spent relaxing at the well-being spa, where guests enjoy a complimentary massage. There is also a small gift shop at the camp.
Children and families might like to take part in the special Saruni Mara Warrior Academy, a great way to combine fun and learning with wildlife and culture, and perfect for all the family. This interactive experience gives a fascinating insight into the Maasai tribe, and guided by the 'Moran', or warriors, participants will find out about the lives of these colourful people, and take part in activities such as learning how to use bows, arrows and spears, how to bead traditional artefacts and hearing some tribal stories and songs. The Warrior Academy can be easily combined with regular safari activities, and can last from half a day up to three days.

I'm here to help
Speak to someone who has been to Saruni Mara
Let me help you create your perfect bespoke holiday
---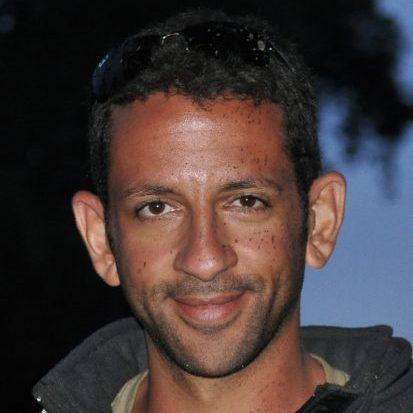 Ben
Kenya Specialist
Let's Plan your Journey
OUR FAVOURITE TAILOR-MADE MASAI MARA HOLIDAYS
Unique Masai Mara Safari Holidays
Our favourite Masai Mara lodges and camps
Best Places to Stay in the Masai Mara
Plan with an Expert
Have a look at our original holiday experiences and then contact us with your brief, or call 01768 603 715
A detailed itinerary in 24hrs
Our experts will send you a detailed holiday itinerary within 24 hours. It's our service promise to you.
Value Guarantee
Tailor-made doesn't mean expensive! Ask about our price promise and book with financial security.