The best place to see an Ethiopian Wolf
Ethiopia's premier biodiversity hotspot, Bale Mountains National Park is a must for wildlife enthusiasts
Covering 2,150 km2 in the south-eastern Ethiopian Highlands, Bale Mountains National Park is a day's drive (400 km) south of Addis Ababa. Formed of ancient volcanic rocks broken by plugs and peaks, the spectacular landscapes of Bale Mountains National Park is punctuated by dramatic gorges, alpine lakes and ponds, and numerous rivers and streams. A tailor made Bale Mountains holiday is thus understandably one of the most popular trips taken in Ethiopia.
With habitats varying from moist evergreen forest to Afro-alpine moorlands, the park offers a diverse and unforgettable experience which should be savoured over a stay of at least 3 nights. One of the country's highest peaks, the 4,500m Tulu Dimtu, towers over the Sanetti Plateau. Some 40 rivers rise from the Bale Mountains National Park, which makes it a watershed of salutary significance to millions of people in Ethiopia, Kenya and Somalia. Management of the water resources in Bale's highlands is critical to people living south of the park - habitat degradation and water abstraction for irrigation purposes have severe consequences.
Bale is best known for its wildlife, notably its flagship animal, the Ethiopian wolf, rarest of all canids. With a global population of under 400 individuals, this gravely endangered species – not represented anywhere in captive-breeding programmes - is best seen on the Sanetti Plateau, where it can be spotted with ease by day, hunting its favourite prey, another Ethiopian endemic, the Big-headed mole-rat. The bamboo-dependent Bale monkey (Bale Mountains vervet) is one of two primates endemic to Ethiopia and can be found in Harenna Forest. Other endemic Ethiopian mammals include the endangered mountain nyala and Starck's hare. Additionally the park holds an assortment of other mammals – mostly rodents – endemic to Ethiopia, along with 4 endemic reptiles and 12 endemic amphibians. The Harenna Forest holds a very unusual population of forest-dwelling lions as well as some melanistic (black) leopards. Whilst sightings are rare, there are plenty of signs of them for those interested in tracking.
Among the international birding fraternity, Bale is renowned as Ethiopia's top birdwatching hotspot. It is also rated as Africa's 4th most rewarding birding site, with 14 of Ethiopia's endemic species being present. These include the continent's finest songster, the Abyssinian catbird, the moorland-dwelling Blue-winged goose, the plucky Rouget's rail and the Spot-breasted lapwing. Interestingly there are also relict populations of Golden eagle and Ruddy Shelduck, both easy to see on Sanetti Plateau. Bale Mountain Lodge is the place to stay (in fact it's the best lodge in the country!), and visitors can spend their days exploring each of the park's diverse ecotypes. There is also a selection of hiking trails and mule trekking can be arranged.
Our favourite Bale Mountains National Park hotels and lodges
Best Places to Stay in Bale Mountains National Park
We're here to help
Call Us - 01768 603 715
Unsure where to start? Give us a call and talk to our team.
---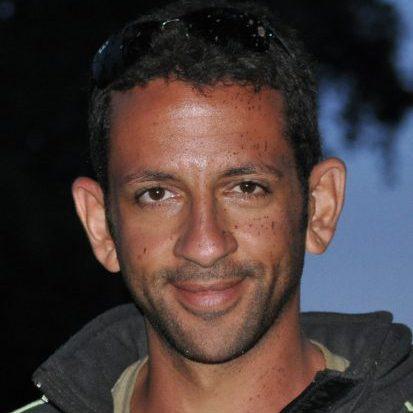 Ben
Ethiopia Specialist
Enquire Now
OUR FAVOURITE TAILOR-MADE ETHIOPIA TRIPS
Popular Ethiopia Holiday Ideas
Plan with an Expert
Have a look at our original holiday experiences and then contact us with your brief, or call 01768 603 715
A detailed itinerary in 24hrs
Our experts will send you a detailed holiday itinerary within 24 hours. It's our service promise to you.
Value Guarantee
Tailor-made doesn't mean expensive! Ask about our price promise and book with financial security.
WHAT WOULD YOU LIKE TO DO IN ETHIOPIA?
Explore our Different Types of Ethiopia Holiday
A detailed itinerary in 24 hours
Speak to a Ethiopia expert to start planning your adventure

Call an expert on
01768 603 715