Discover the latest discounted Botswana Holidays
Check out our current Botswana tour special offers
Traditionally known as the 'rainy season', the period between December and March is Botswana's off-peak period. Whilst it does rain during this time, you should still consider these months for a safari holiday. Why? Because it really doesn't rain as much as you think, the crowds of visitors will be far smaller than at other times of year, and perhaps most importantly, this is when the best discounts and special offers are available.
The benefits of visiting Botswana during the 'green season'
Although the majority of Southern Africa receives its rainfall over these months, it's usually in quick afternoon thunderstorms, which disappear almost as quickly as they arrive. Did you know that between December and March Botswana enjoys an average of just 14 rainy days in a 120-day period, which makes the chance of being rained on only about 10%.
The biggest downside of travelling during this period is that the large concentrations of wildlife usually surrounding the permanent waterways during the dry season, disperse during this period to seek new grazing. However, lower visitor numbers offer added exclusivity to safari goers as well as better value accommodation, which makes up for the less dense wildlife numbers.
With the arrival of the rain comes new life as the birthing season begins for many species. Predators take advantage of this, seeking out the vulnerable young as easy prey and creating spectacular wildlife interaction. Heronries and other nesting colonies are very active at this time of year and it is the peak breeding time for many of the colourful migrant birds.
As the dust is washed away, plants spring to life and the landscapes become lush and vibrant. The retreating floodwaters also mean that you'll be able to explore a wider variety of habitats on game drives.
Finally, the normally arid landscape of the Kalahari is transformed into a thriving paradise teaming with herds of springbok and gemsbok attracted by the short, sweet grasses and the water-filled pans. Nxai Pan becomes home to thousands of zebra, resulting in excellent predator interaction with the resident lion prides.
So, don't let a little bit of rain put you off considering taking your Botswana safari during the wet season. Think of it instead as the 'green' or 'value' season! The rates at this time of year offer excellent value for money (excluding Christmas and New Year), providing a great opportunity to visitors seeking a quality safari, who perhaps couldn't otherwise afford Botswana, or returning visitors who would like to see a different side of the stunning country.
Here are some of our favourite Botswana safari holiday offers:
Travel to any of Kwando's Camps in October which is high season but for low season prices! Savings of about £250 per person per night. Subject to availability:
Lagoon Camp - Kwando Reserve
Splash Camp - Okavango Delta
Tau Pan Camp - Kalahari Desert
Discover Botswana for Less
Our current Botswana Tour Special Offers
We're here to help
Call Us - 01768 603 715
Unsure where to start? Give us a call and speak to our team.
---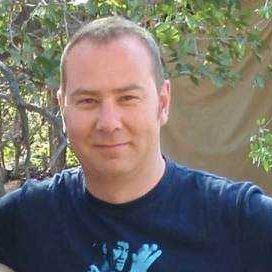 Alistair
Botswana Specialist
Enquire now
OUR FAVOURITE TAILOR-MADE BOTSWANA TRIPS
Popular Botswana Safari Holiday Ideas
Plan with an Expert
Have a look at our original holiday experiences and then contact us with your brief, or call 01768 603 715
A detailed itinerary in 24hrs
Our experts will send you a detailed holiday itinerary within 24 hours. It's our service promise to you.
Value Guarantee
Tailor-made doesn't mean expensive! Ask about our price promise and book with financial security.