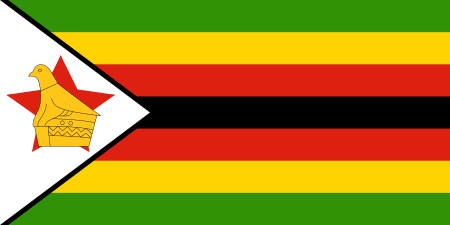 Quick Facts
Area: 390,757 sq km
Capital: Harare
Religions: Christian, indigenous beliefs, Muslim
Population: 13,182,908
Language: English is the official language. Other widely spoken languages are Shona and Sindebele, which also have various dialects and other minority languages.
Currency: Zimbabwe Dollar (ZWD)
Time Zone: GMT + 2 hours
Geography and Climate
Zimbabwe is a landlocked country in southern Africa with a high, central plateau which moderates the otherwise tropical climate. Generally, the days are bright and sunny and the nights clear and cool. November to April are the summer months (which is also the rainy season) while winter is from May to August (which usually brings dry weather). September and October are very hot and very dry.
Harare
Average annual temperature and rainfall:

Passports and Visas
British passport holders do require a visa for entry into Zimbabwe. Currently, these are: US $55 for a single entry and US $70 for a double entry. For British Passport holders, these can be obtained on arrival at the port of entry in Zimbabwe. For a multiple entry visa, you will have to apply in advance as these cannot be obtained at the port of entry. If a visa payment is required, then this must be made in hard currency, with US dollars in small denominations being preferred).
Passports should be valid at least six months beyond your intended stay, with a minimum of three blank pages.
The KAZA Univisa is valid for travel between Zimbabwe and Zambia and day trips into Botswana. It's available at Harare, Bulawayo and Victoria Falls airports and at the land borders at Victoria Falls (Zambian border) and Kazungula (Botswana border). It costs US $50 and it is valid for 30 days.
Check the foreign office for all the latest travel advice for Zimbabwe.

Health
We hope the information below is helpful, but it is only guidance; requirements change frequently and you MUST check all health requirements yourself with your GP.
No compulsory health requirements are currently in force. There is a risk of malaria in many parts of Zimbabwe and precautions including anti-malaria tablets are recommended.
If you are arriving from the country where Yellow Fever is endemic, you must have a Yellow Fever certificate.
Please ensure that you are fully up to date with your country of destination's Covid travel policies. Click here for the latest FCO advice.
More information on the latest health requirements can be found at the Travel Pro Health website.
Insurance
Your travel insurance should provide cover for cancellation and curtailment, medical insurance, lost or damaged baggage and emergency evacuation. We are fortunate to be partnered with Rush Insurance who provide a range of travel insurance policies specifically for the type of trips we offer. We have a dedicated page on their website here.
Money
The US dollar is the main currency used in Zimbabwe. The country is currently experiencing a severe shortage of cash, so it's not currently possible to make cash withdrawals with an international bank card. Though credit cards are generally not accepted as a form of payment in the shops, most of the hotels will now accept payment by either VIisa or MasterCard. Credit cards cannot be accepted in the camps/lodges based in the National Park areas – extras must be paid for in cash.
Recommended Reading
Wildlife and Travel Guides
Bradt Guide to Zimbabwe, Paul Murray
Globetrotter Atlas, Map & Guide to Zimbabwe
This is Zimbabwe, Gerald Cubitt & Peter Joyce
Zimbabwe: The Beautiful & Zimbabwe: Beautiful Land, Peter Joyce
Zambezi - The River of the Gods, Jan & Fiona Teede
Hwange - The Retreat of the Elephants, Nick Greaves
African Thunder: The Victoria Falls, Jan & Fiona Teede
Other Interesting Reading
Don't Lets Go To The Dogs Tonight, Alexandra Fuller
The Africa House, Christina Lamb
White Mischief, James Fox
Shadow of the Sun: My African Life, Ryszard Kapuscinski
The Last King of Scotland, Giles Fodden
Flame Trees of Thika, Elspeth Huxley
My Pride and Joy, George Adamson
The Bang Bang Club, Greg Marinovich & Joao Silva Mukiwa Peter Godwin
A Good Man In Africa, William Boyd
Snows of Kilimanjaro, Ernst Hemingway
Heart of Darkness, Joseph Conrad
No 1 Ladies' Detective Agency series, Alexander McCall Smith
Mukiwa; White Boy in Africa, Peter Godwin