Our carbon scoring initiative
Our mission
We want to give every Far and Wild holiday quote and booking an accurate carbon footprint score - meaning our clients can make empowered sustainability choices when it comes to booking their holiday.
At the beginning of 2020, Far and Wild became one of the founding signatories for the Tourism Declares a Climate Emergency - a movement made up of travel industry organisations who have made a commitment to reducing the impact the travel industry has on the planets environment.
As a tailor-made tour operator – organising a trip with us opens a world of infinite possibilities from safari to beach to culture. We wanted to find a way to accurately carbon score the holidays we organise and jointly with eCollective, created a survey to measure the carbon footprint that each element of a Far and Wild trip has on the planet. We called this Carbonscored
The road to accomplishing this wasn't straightforward but our drive and commitment to succeed, created a framework which will accurately measure and score every element of a trip.
This is a world's first for tailor-made travel – we're immensely proudly able to give a unique carbon footprint score to every single tailor-made holiday we create, empowering our customers to make more sustainably minded choices when selecting where and how they travel.
Why we created our sustainability project
Champion and encourage sustainability in the travel industry.
Empowers you to make informed decisions about your holiday.
Increase sustainable travel as a valued commodity.
Enables us to accurately offer carbon offsetting.
Create more sustainable travel experiences.
Demonstrate our commitment to improving sustainable and responsible travel.
Ben Morison - Founder Far and Wild Travel
What we score
When we looked at traditional certification companies, we found they had set models which we could use but none were designed for the complex dynamics of a tailor-made holiday. The assumptions employed to establish a carbon score were so broad, that ultimately they eroded any real meaning in the end number – thus invalidating what we were trying to do….so we created our own carbon-scoring framework.
Whilst we believe our carbon scoring system is the most complete to date, unfortunately the ability to calculate and measure every single carbon emission created from a holiday is impossible so we have had to make some educated assumptions as part of our calculations.
For detailed info on how our carbon scoring system works - click to see our FAQ's.
An example of what is included for a 10-day safari and beach holiday
International flights.
Internal air/road transfers.
Accommodation including food.
Activities booked with Far and Wild as part of your holiday itinerary.
We've taken care of all the technicalities to provide our clients with a simple, straightforward end score.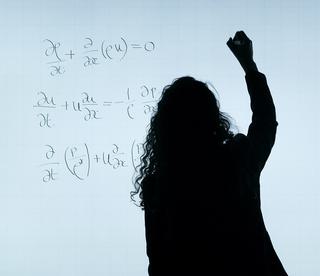 How do you score carbon footprints?
This is done in CO2kge – Which is the amount of carbon dioxide (CO2) and other Greenhouse Gasses emitted due to an activity and its weight in kilograms (kge). These emissions are calculated by collecting data from our accommodation, activity and airline suppliers and then using that data combined with complex calculations we provide our clients with a straightforward carbon footprint score.
The score measures the carbon footprint at every step of a Far and Wild journey. We consider everything from the international flights, the average occupancy of a property, the amount of diesel used to power a safari camp's electricity generator even how they source their water. All these individual elements are combined to give a holiday a carbon footprint score. Then we give clients guidance on how they can reduce that score and provide offsetting options.
Here's a handy guide to carbon footprints and carbon scoring
Championing good causes
What does a good carbon footprint score look like?
As close to zero as possible, in fact any trip which over-compensates for its carbon footprint is even better.
Below are examples of two safari and beach holidays in Africa; the only thing that changes between the two is the hotel choice showing how much of a difference choosing a sustainable hotel can make and the class of international flights taken.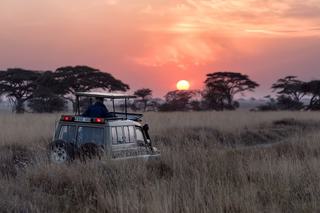 Itinerary A – using sustainably minded travel options
International flights – economy class
1-night city hotel A
Internal flight to safari area
4-night safari at lodge/camp A
Internal flight to beach
4 nights beach hotel / resort hotel A
Carbon footprint per person – 2294 CO2kge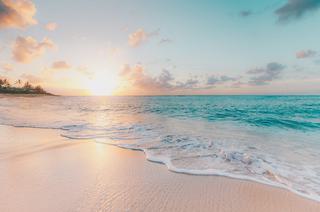 Itinerary B – using less sustainably minded travel options
International flights – business class
1 night in a city hotel B
Internal flights to safari area
4 nights safari at lodge/camp B
Internal flight to beach
4 nights beach hotel / resort Hotel B
Carbon footprint per person - 6344 CO2kge
A quick comparison
Although the second carbon footprint score may seem on the high side, if you considered a Caribbean cruise of the same duration the carbon footprint is roughly the same however, the latter doesn't take in to consideration the return flights from your departure port – meaning it could be an costly affair, environmentally speaking.
What next?
Ask your Far and Wild Consultant which safari camps, lodges and hotels they recommend who have a lighter environmental impact and if they are involved in local community projects.
Offsetting the carbon score of your holiday
Travelling sustainably and being able to offer a transparent way to offset the carbon footprint of your holiday is something we take very seriously.
C-Level, are a carbon offsetting organisation based in the UK who invest in offsetting projects around the world which go beyond simple tree-planting. Their carbon offsetting solutions are also community-led, mixing tree planting with poverty reduction, education and conservation. Their carbon offsetting solutions are also community-led, mixing tree planting with poverty reduction, education and conservation. through their recognised projects around the world they are able to help you lessen the environmental impact of your holiday.
Learn more about how you can offset the carbon footprint of your journey.
Read more
About sustainable travel
Some of our favourite sustainable safari lodges
Want to travel more sustainably
speak with one of our experts
Alistair

Africa Specialist
Call an expert on
01768 603 715