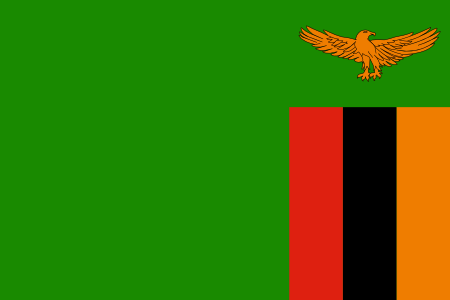 Quick Facts
Area: 752,618 sq km
Capital: Lusaka
Religions: Christian, Muslim, Hindu, indigenous beliefs
Population: 14,222,233
Language: Bemba, Nyanja, Tonga, Lozi, Chewa, Nsenga, Tumbuka, Lunda, Kaonde, Lala, Luvale, English
Currency: Zambian Kwacha (ZMK)
Time Zone: GMT + 2 hours, British Summer Time + 1 hour
Geography and Climate
Zambia is a landlocked country in south-central Africa. The topography consists of an elevated plateau, flanked in the south by the Zambezi River and Victoria Falls. The plateau reaches about 1,800m (5,900 feet) near Lake Tanganyika in the east, where the Muchinga Mountains divide the Zambezi drainage basin from the Congo drainage basin.
Zambia has three distinct seasons:
December to April – warm and wet and you can expect torrential downpours in the afternoon
May to August – cool and dry
September to November – hot and dry
Lusaka
Average annual temperature and rainfall:

Passports and Visas
A passport is essential and should be valid for at least 6 months beyond your intended stay, with a minimum of 2 blank pages. Zambian Visas are required for British Passport holders and can be pre-arranged or purchased upon arrival costing $50 for single entry and $80 for double entry. These can be paid in US Dollars in $5 and $10 notes. As of October 2015, all foreign nationals who require a visa can apply online via the e-Visa facility. Processing time for e-visas should take between 3 and 5 working days.
The KAZA Univisa is valid for travel between Zimbabwe and Zambia and day trips into Botswana. It's available at Harare, Bulawayo and Victoria Falls airports and at the land borders at Victoria Falls (Zambian border) and Kazungula (Botswana border). It costs US $50 and it is valid for 30 days.
Check the foreign office for all the latest travel advice for Zambia.

Health
We hope the information below is helpful, but it is only guidance; requirements change frequently and you MUST check all health requirements yourself with your GP.
There is a low risk of yellow fever in parts of Zambia – speak to your healthcare professional about the risks/benefits of getting this inoculation. A yellow fever certificate is mandatory if you are travelling from an endemic area.
Malaria is virulent in the low-lying areas of the country which include most of the good wildlife destinations. Your pharmacist or GP can advise you of the most suitable prophylactics available as certain drugs lose their effectiveness. Precautionary measures to prevent contact with mosquitoes are highly recommended and include: sleeping under a mosquito net, mosquito repellent spray/lotion and wearing long-sleeved clothing when outside at night.
Tap water in the major towns is purified and perfectly safe to drink. In the more remote areas always boil it first, except if you're staying at a lodge or hotel where drinking water is boiled already. Bottled water is readily available in the bigger towns and at lodges and hotels.
Please ensure that you are fully up to date with your country of destination's Covid travel policies. Click here for the latest FCO advice.
More information on the latest health requirements can be found at the Travel Pro Health website.
Insurance
Your travel insurance should provide cover for cancellation and curtailment, medical insurance, lost or damaged baggage and emergency evacuation. We are fortunate to be partnered with Rush Insurance who provide a range of travel insurance policies specifically for the type of trips we offer. We have a dedicated page on their website here.
Money
The currency is Zambian Kwacha (Kw) which has note denominations of K100, K50, K20, K10, and K2 and coin denominations in K1 and 50, 10 and 5 Ngwee. We recommend purchasing US Dollars in low denominations before your departure. Tourists will be able to purchase local currency from banks, ATMs, camps and hotels and can continue using international credit and debit cards, however, around Victoria Falls some credit cards can be charged a high commission. It is better to take Kwacha in cash to remote camps and lodges as they may not be able to take card payments. If you are offered an exchange on the black market at the borders, exercise extreme caution as they are notorious for cheating you.
Most hotels, restaurants and larger shops will take credit cards, with Visa imore readily accepted than MasterCard or American Express. ATMs are available within Lusaka, Livingstone and other major towns in Zambia. The bigger banks have ATMs which accept Visa but not MasterCard.
Tipping
Tips are not expected but always enthusiastically received if you are happy with the service. Please always give tips for the camp staff to the management to be shared out. Allow from US $10 per person for your ranger/guide and US $25 to be divided among the camp staff.
Recommended Reading
Wildlife and Travel Guides
The Bradt Travel Guide Zambia
A Field Guide to African Wildlife, Peter Alden and Richard Estes
Collins Field Guide Birds of East Africa, JG Williams and N Arnott
Sasol Birds of Prey of Africa and its Islands, Alan Kemp
The Safari Companion: A Guide to Watching African Mammals, Richard Estes
The Kingdon Field Guide to African Mammals, Jonathan Kingdon
Other Interesting Reading
King Leopold's Ghost: A Story of Greed, Terror and Heroism, Adam Hochschild
In the Footsteps of Mr. Kurtz: Living on the Brink of Disaster in the Congo, Michela Wrong
The Bang Bang Club, Greg Marinovich and Joao Silva
The Africa House, Christina Lamb
Don't Lets Go To The Dogs Tonight, Alexandra Fuller
White Mischief, James Fox
Shadow of the Sun: My African Life, Ryszard Kapuscinski
The Last King of Scotland, Giles Fodden
A Good Man In Africa, William Boyd
Snows of Kilimanjaro, Ernst Hemingway
Heart of Darkness, Joseph Conrad
Flame Trees of Thika, Elspeth Huxley
My Pride and Joy, George Adamson
The Great Safari - The lives of George and Joy Adamson, Adrian House
Things Fall Apart, Chinua Achebe
Mukiwa, Peter Godwin
No 1 Ladies' Detective Agency series, Alexander McCall Smith