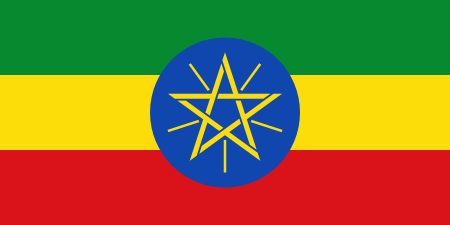 Quick Facts
Area: 1,104,300 sq km
Population: 93,877,025
Capital: Addis Ababa
Religions: Christian (Orthodox, Protestant), Muslim, Catholic, traditional
Languages: Amharic, Oromo, Tigrinya, Somali, Sidamo, Wolaytta, Guaragigna, Afar, Hadiyya, Gamo, Arabic, English, and other native languages
Currency: Ethiopian Birr (ETB)
Time Zone: GMT + 3 hours
Geography and Climate
Ethiopia is a landlocked country in the northeast African region known as the Horn of Africa. The country has a high central plateau, with some mountains reaching more than 4,000m (13,000ft), which is then split by the Great Rift Valley. The western highlands get summer rainfall, but the lowlands and eastern highlands are hot and dry.
Cape Town
Average annual temperature and rainfall:

Passports and Visas
A passport is essential and should be valid at least six months beyond your intended stay, with a minimum of two blank pages. All visitors to Ethiopia require visas. The only exceptions are nationals from Djibouti and Kenya and travellers who arrive in Addis Ababa Bole International Airport to catch a connecting flight. Visas on arrival are only available for tourists at Addis Ababa (Bole) International airport, at a cost of approximately US $50 for one month and US $75 for three months. For further information speak to the Ethiopian High Commission or diplomatic mission for your country (for British nationals click here).
Check the foreign office for all the latest travel advice for Ethiopia.

Health
We hope the information below is helpful, but it is only guidance; requirements change frequently and you MUST check all health requirements yourself with your GP.
There is a risk of malaria in parts of Ethiopia and precautions including antimalarial medication, wearing long-sleeved tops and trousers, and using insect repellent are recommended.
There is a risk of yellow fever transmission in parts of Ethiopia and a low potential for exposure to yellow fever in some areas. Speak to your GP about your destination and the requirements for the vaccine. (Yellow fever immunisation is not a requirement for visitors coming from UK and USA).
Please ensure that you are fully up to date with your country of destination's Covid travel policies. Click here for the latest FCO advice.
More information on the latest health requirements can be found at the Travel Pro Health website.
Insurance
Your travel insurance should provide cover for cancellation and curtailment, medical insurance, lost or damaged baggage and emergency evacuation. We are fortunate to be partnered with Rush Insurance who provide a range of travel insurance policies specifically for the type of trips we offer. We have a dedicated page on their website here.
Money
In Ethiopia, due to rapid inflation, US dollars have become common currency in international hotels. If placing any hotel extras on your room account - e.g. restaurant or bar, then these will often be shown on your hotel account in US Dollars. You can also change some dollars into the local currency, Birr, which is useful for smaller transactions, such as tipping or buying curios. You should take some low denomination notes that are dated post-2009. Please bear in mind that some establishments will not have credit card facilities. American Express, Visa & Mastercard are accepted at some accommodations and in most larger hotels and shops, however, a 5–10% surcharge is often applied, especially by smaller establishments. In Addis Ababa there are ATM's and places to change currency, however outside of Addis Ababa such facilities are less reliable.