Rivendell Guesthouse
A charming B&B ideally located a central Windhoek
Rivendell is a simple yet charming B&B in the heart of Windhoek, close to a number of restaurants and within easy striking distance of the roads out of the city for starting your adventure through Namibia or to head back to the airport.
There are 11 bedrooms at the property, as well as a self-contained apartment, all of which are clean, comfortable and ideal for an overnight stay at the start or end of your trip. Ther rooms are located around the coutryard and swimming pool area, which is the perfect spot for soaking up the afternoon sunshine. A sunny breakfast room and lounge are found in the main house, along with an honesty bar, perfect for afternoon or post-dinner refreshments. Staff are very friendly and will even assist with checking you in for an onward flight or ensure that you know where you are heading to when hitting the road.
A lovely choice for an overnight stop, Rivendell is a classic Windhoek B&B and one that we heartily recommend.
I'm here to help
Not sure where to begin
Let me help you create your perfect bespoke holiday
---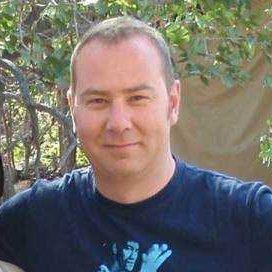 Alistair
Namibia Specialist
Let's Plan your Journey