Tourism declares sustainability plan
Our Climate Action Plan
We have a responsibility and a moral obligation to protect the world from the negative impacts which we, as a species, create from our daily lives, activities and industries. We are only the current custodians of the planet we have the privilege of calling home and will be held accountable if we do not give it chance to thrive and continue living in as much of its natural state as possible.
Current IPCC advice tells us that, by 2030, we need to cut global carbon emissions to at least 55% below what they were in 2017, to keep the planet within 1.5 degrees of warming and this is how we plan do our part in helping achieve this imperative goal.
Travel is a privilege, not a right and we at Far and Wild Travel we have created a carbon foot scoring framework to better educate those fortunate enough to travel. We are able to empower people to make sustainably minded choices when choosing how and where they travel, creating a positive impact which better serves natural spaces, wildlife, conservation, local communities and cultures.
Learn more about our 'world-first' carbon footprint calculator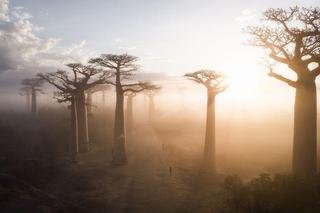 Our Aim
Almost everyone aspires to make the world a better place, we just need be educated and know where to start. As a sustainably minded tailor-made travel company, we are dedicated to recognising the negative impacts that our industry has on the planet, finding those whose innovation creates a positive impact, championing them and sharing their knowledge with others. Thusly creating a domino effect and turning travel into a force for good.
Being sustainable is not a destination – it's a continuous journey of exploration and discovery.
​We aim to do this by:
Provide every single client with a carbon footprint score for their holiday quote with learned advice how it can be reduced.
Promoting sustainable travel with authority, confidently showing positive benefits of travel can outweigh negative impacts.
Educating clients clearly in a language they speak.
Promote and champion those who are actively sustainably minded.
Be 100% transparent in our approach to sustainability methodology.
Continue to learn the nuances associated with sustainability, travel and sustainable travel.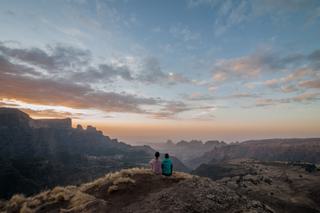 Our Plan
We want to show that the impact of a Far & Wild Travel holiday goes beyond the sum of its carbon footprint.
What gets measured gets managed. We have created a World-First – a carbon footprint scoring framework which takes into consideration the many aspects which form a tailor-made holiday. This enables us to provide our clients with a clear and straightforward carbon footprint of their holiday, how to offset this and help them make educated and informed decisions on how reduce the score, meaning they are making choices not simply based on cost alone.
A positive influence
Our position and expertise allows us to be an influencer, sharing our vision for the future of sustainable travel. We are championing a just cause and those who are already sustainably minded and those striving to be.
Sustainable travel – not just a footprint
Sustainable travel is not purely about a black and white carbon score and the emissions produced from a holiday. It must also take into consideration other elements such as local employment, community involvement, biodiversity protection and conservation initiatives. Tangibly, these are harder to quantify into a carbon footprint score – however as part of our sustainability dedication and plan, we have a duty to promote the brilliant initiatives being employed – not only to our clients but also to our network of suppliers to spark inspiration. This will sow the seeds of sustainability. And we will spread good news and success stories to motivate others to coexist in harmony with the natural world around them.
Transparency, indicators and education – our goals
Transparency
We want to be 100% transparent about the way we look at sustainable travel and the considerations we have thought carefully about to give each element of a Far and Wild holiday a carbon footprint score.
We worked hand-in-hand with eCollective Travel who are experts at measuring the impacts that travel has on the planet. Together, we created a tool which enables us to accurately score the carbon footprint of a holiday. We took into consideration elements such as:
Carbon footprint per room per night based on energy use, fuel use, water consumption and food.
We have taken occupancy rates into consideration.
Diesel and other fuel use for activities such as safaris into consideration.
Carbon footprint of flight and other travel logistics included without holiday quotation.
If you would like a more in-depth explanation into our methodology, get in touch, we'd love to share our achievements and methodology with you. Send an email to [email protected]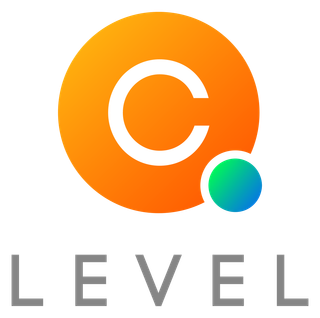 Carbon Offsetting Clarity
Carbon offsetting projects can be a little confusing, there is a myriad of options out there. Some are more transparent than other others – showing clear evidence about how they work, which projects they support and where offsetting donations are directed. We took careful consideration in choosing our current offsetting partner; C Level who's offsetting goes beyond simply planting trees. They support projects which by their very nature are beneficial not only to ecosystems but also communities. Our aim is to show exactly where a client's carbon offsetting donation is going, to the right pockets and to whom it is benefitting.

Indicators
Far and Wild Itineraries
As part of our plan, every itinerary quote that we provide will have an accurate carbon footprint score included. We will provide clear indication on itinerary quotes to clients showcasing where elements of their holiday meet our sustainability criteria and how a carbon footprint can be reduced.
Online
On the Far and Wild website and communications - We plan to clearly label properties and itineraries with indicating levels of sustainability, community engagement, biodiversity and conservation protection.
Responsible travel and sustainability education
It is our responsibility to be positioned and educated through continual learning to be ideally placed to understand, promote and convey the message of sustainable travel to our clients.
We must be able to clearly deliver information in a language the client can understand without assumptions that they may already know about travelling sustainably. This is the responsibility of every member of the Far & Wild team, who will be well versed at conveying the important message of sustainable travel.
Long Term Goals
The goals we set ourselves must be achievable yet ambitious.
Sustainable travel is a continuous journey, and our goals must evolve as our journey progresses. We will continuously evaluate our goals as the world of travel opens again after the events which have unfolded during the course of 2020, 2021 and moving forward.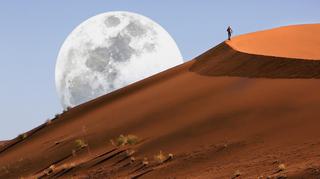 Long Term Goals
We aim to:
Offset the holiday carbon footprint of 90% Far and Wild clients by the end of 2021.
Continue to collect supplier data through our sustainability survey, giving even greater credence to the data we have already collected.
Be an authoritative voice, championing sustainable travel whenever and wherever possible.
Reduce our average holiday carbon footprint score per person per trip by 10% by January 2022.
Be the most carbon transparent tailor-made holiday provider in the UK.
Our Own Sustainability Plan
As part of our sustainability plan and promise it would be hypocritical if we did not consider our own internal sustainability on a day-to-day basis. COVID-19 has certainly impacted the way we work but moving forward we must give careful consideration to our internal operations. When we return to a more office-based environment, we will take into consideration several factors such as energy and utility suppliers, office supplies and printed itinerary creation as well as how our team travels to and from work.

If you'd like to learn more about sustainable travel, our commitment to making travel a force for environmental good and championing the amazing work our partners are involved in, head over to some of our jargon busting sustainability articles.
Read more about sustainability
More sustainable reading
Would you like ot learn more about a sustainable holiday?
Speak with our Africa and sustainable travel experts
Alistair

Africa Specialist
Call an expert on
01768 603 715