A Peruvian Odyssey
Embark on an enchanting voyage through Peru, where ancient wonders and natural beauty converge. Discover Lima's treasures, explore the Sacred Valley, and unveil the mystique of Machu Picchu.
Step into a world where history, culture and magnificent landscapes seamlessly intertwine, promising an unforgettable journey through Peru's heart and soul.
Your adventure begins in Lima, a vibrant metropolis perched on the shores of the Pacific Ocean. Stroll through its historic centre, a UNESCO World Heritage Site, and explore the captivating Larco Museum, which unveils the secrets of ancient Peruvian civilizations.
Journey onwards to the Sacred Valley, a serene haven of natural beauty and cultural intrigue. Engage with local traditions in Chinchero, marvel at the ingenious Moray terraces, and be entranced by the captivating Maras salt mines. The enchanting village of Ollantaytambo invites you to step back in time and relive the Inca era.
The pinnacle of your adventure awaits at Machu Picchu, the awe-inspiring Lost City of the Incas. Climb the Urubamba River canyon to witness this architectural marvel, with its terraced landscapes and enigmatic charm. Capture these moments forever as you traverse ancient stairways and ceremonial sites, creating memories that will linger long after you've left.
This trip offers an unparalleled experience of cultural immersion, natural wonder, and historical insight.
Speak to an expert
I created this trip - call me to create yours.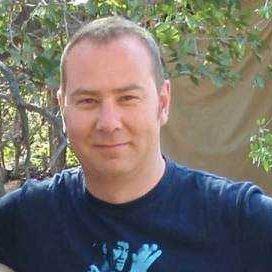 Alistair
Managing Director
The itinerary…
Day 1: Arrival in Lima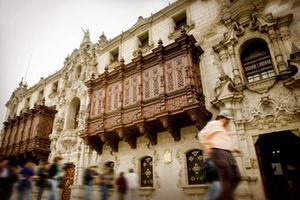 Your journey begins in Lima, where you'll be greeted with warm hospitality and transported to the Villa Barranco hotel where you'll spend two nights. As you step into the capital city, you'll be enchanted by its juxtaposition of modernity against the backdrop of the vast Pacific Ocean. Lima's unique blend of history, culture, and cuisine awaits your exploration.
Day 2: Lima's Treasures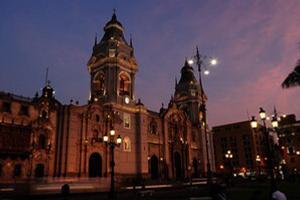 Delve into Lima's rich heritage as you embark on an exclusive tour of the Historic Centre. Admire the architectural treasures that grace this UNESCO World Heritage Site, revealing centuries of history.
The Larco Museum beckons, offering a captivating journey through Peru's ancient civilizations.
Strolling through the bohemian district of Barranco, you'll feel the creative pulse that has drawn artists and writers for generations.
Day 3: Sacred Valley Serenity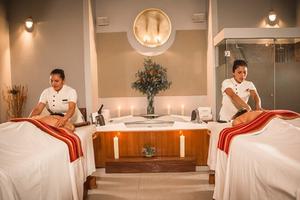 Arriving in Cusco, you'll be whisked away to the Andenia Hotel Boutique, a haven of tranquillity and natural beauty where you will spend two nights. A spa treatment awaits, a soothing balm after your travels, leaving you refreshed and rejuvenated for the days ahead. Allow the picturesque landscapes and serene surroundings to wash over you, creating a sense of calm and connection.
Day 4: Sacred Valley Delights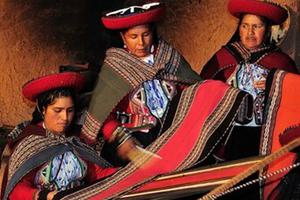 Today, the Sacred Valley unfolds its treasures. Chinchero's charm and vibrant traditions will leave a lasting impression.
Moray's remarkable terraces offer a glimpse into ancient agricultural ingenuity, while Maras' colonial-era salt mines showcase human innovation and nature's artistry.
The day culminates in Ollantaytambo, a living testament to Inca history, where you'll explore the temple and immerse yourself in its rich heritage.
Day 5: Starlit Soak at Starlodge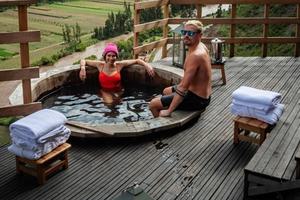 In the afternoon you will travel to Starlodge (base platform at 9,433ft.) Elevate your senses as you ascend an idyllic platform nestled high in the Andean landscape. A gentle walk leads you to your cosy pod, offering both comfort and a touch of adventure. As the evening descends, find yourself unwinding in a bubbling jacuzzi, gazing at the endless expanse of stars above. This celestial retreat is a moment of pure serenity and connection with nature.
Day 6: Enroute to Aguas Calientes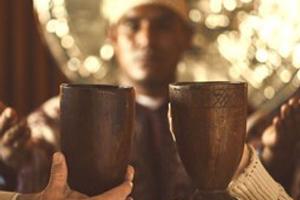 Boarding the train to Aguas Calientes, you're embarking on a journey of both physical and emotional significance. An Andean Marriage Arac Masin ceremony awaits, a symbol of the deep connection between tradition and love. This immersive experience is a testament to the rich cultural tapestry that has woven itself into every corner of Peru.
Day 7: Machu Picchu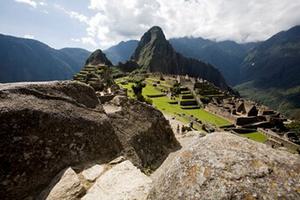 Today marks a pinnacle moment as you uncover the enigmatic wonder of Machu Picchu. Travelling through the awe-inspiring Urubamba River canyon, you'll be greeted by the mesmerizing sight of the Lost City of the Incas.
The terraces, stairways, and ceremonial sites unveil a civilization's legacy, leaving an indelible mark on your soul.
As you bid farewell to this ancient marvel, the train journey back to Cusco offers a moment of reflection on the incredible journey you've undertaken.
Day 8: Cusco's Majesty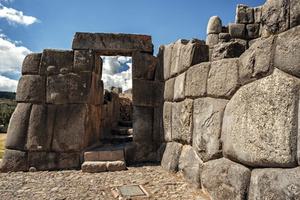 Venturing beyond the surface of Cusco, you'll explore Sacsayhuamán's colossal stones and intricate design, providing a window into Inca engineering prowess. The ancient temple of Qenqo, Puca Pucará's watchtower, and the masterful Tambomachay spring to life, showcasing the city's multifaceted history. In the afternoon, San Blas' artistic charm unfolds, revealing a blend of Inca and Spanish influences. The Cathedral and Koricancha, a testament to opulent Incan spirituality, complete the day's cultural odyssey.
Day 9: Mancora's Beach Bliss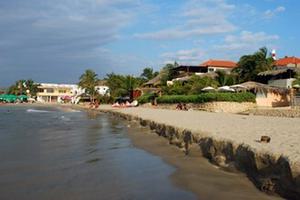 Embrace the tranquility of Mancora's northern beaches, where the rhythmic waves invite you to unwind. Your carefully chosen hotel provides the perfect backdrop for relaxation, as you soak in the ocean views and savor the beauty of the moment.
Days 10 & 11: Mancora's Oceanic Retreat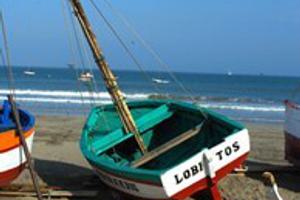 Spend these days immersed in the soothing embrace of the ocean. Whether you're strolling along the sandy shores, indulging in water activities, or simply basking in the sun's warm glow, Mancora offers a haven of relaxation and rejuvenation. Your cosy beachfront haven ensures that every moment is one of comfort and bliss.
Day 12: Journey Homeward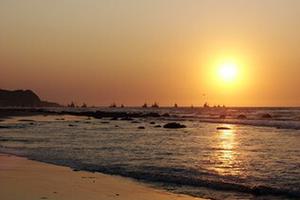 As your remarkable journey comes to an end, you'll be transferred to the airport.
---
Duration: 11 nights
Location: Peru Holidays, South America Holidays
Price: £5665pp
12 days from £5,665pp excluding international flights.

Our rates include:
Transfers, visits and excursions mentioned in the trip.
11 nights hotel accommodation with daily breakfast with breakfast included.
This trip excludes:
International flights to and from UK (expect these to cost from £1,600 pp for economy flights. Please note; pricing can change significantly depending on the time of year and how far in advance flights are booked.
Single Supplements.
International flights to/from your home country.
Our Favourite Tailor-Made Peru Trips
Popular Peru Holiday Ideas
When to go to Peru
Peru is a country that can be visited year-round, as it has a diverse climate and a range of activities to suit every season. Here's a short month-by-month guide to help you decide when to visit:
Jan
Feb
Mar
Apr
May
Jun
Jul
Aug
Sep
Oct
Nov
Dec
Speak to a Peru expert today
Receive a detailed itinerary within 24 hours.
Alistair

Managing Director
Call an expert on
01768 603 715